Subscribe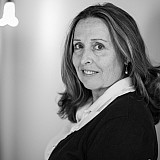 Patrick's loss will be Kurt Busch's gain.
When Stewart-Haas Racing swapped the Nos. 10 and 41 teams this week, some pundits questioned the decision.
Sure, Busch would benefit from an "old school" crew chief such as Tony Gibson.
But what about Danica?
Gibson has been at her side for the last two years and helped her acclimate to stock car's highest level. He won races and qualified for Chases with Ryan Newman, eventually Gibson would help Patrick do the same.
Yet after two seasons, Patrick believed she had advanced as far as she could with Gibson. With Patrick's IndyCar background and analytical nature, she's "used to someone with an engineering approach to what they do."
Everybody is looking for some magic and a relationship that takes you to that next level.

Danica Patrick
"I don't think that it has to be that way but everybody is looking for some magic and a relationship that takes you to that next level," Patrick said. "Maybe getting back to something or having something that I haven't had in NASCAR yet, actually all I've had is old school crew chiefs. Maybe I'll have something that works better."
Is the grass greener?
Perhaps, Daniel Knost might make the perfect match. Certainly, with a Masters and PhD in mechanical engineering and six seasons with SHR, he meets Patrick's criteria.
"I know Daniel," Patrick said. "He was my race engineer when I did the 10 races with (Greg) Zipadelli for Stewart-Haas in 2012.  Really nice guy, very smart and he is definitely a lot like the kind of engineers and in fact in IndyCar it was called an engineer instead of a crew chief that I was used to dealing with.  We have gotten along anyway regardless of whether he has been on my car or not.  I'm definitely open minded and looking forward to the opportunity to see how it will go with him." 
In this case, be careful what you wish for.
Making progress
On Friday, Patrick acknowledged that her season with the current team had "gone alright". Certainly, there has been no sophomore slump for the 32-year-old driver who has improved in every category this season, maybe just not as fast as she had hoped.
"We've been running better here at the end of the season and putting our races together better," Patrick said. "I think we've had speed like we have lately earlier this season, but just weren't able to fully execute or had mistakes on my part or failures or mistakes on pit lane that would affect our outcome. So, in general, things have come together a little bit better lately."
However, considering Patrick is still learning as she goes a veteran engineer/crew chief could compliment her program more at this stage of her stock car development. Patrick will face additional challenges next season with NASCAR's new rule changes to the car and an independent testing ban.
"We know that we are not going to get a lot of on track time before next season," Patrick said. "So if the team wants changes made or has ideas it's probably in everybody's best interest to make moves now so that things can start off on the right foot for 2015 instead of starting from scratch and trying to develop an accurate dialogue and relationship on the radio." 
Nothing beats experience
As brilliant as Knost might be, even Stewart-Haas Racing's director of competition Greg Zipadelli acknowledged that the first-year crew chief "was a guy without a lot of experience". Even though Knost built seniority at SHR, Zipadelli acknowledged "we fed him to the wolves" by aligning him with a champion such as Busch.
It wasn't the veteran's responsibility to bring the crew chief up to speed either. Busch had hope to enlist the services of a proven crew chief similar to the opportunity that Kevin Harvick had months earlier with Rodney Childers. The time the No. 4 team had to jell improved their chances dramatically this season.
We put that deal together really late and we wanted to give somebody internally the opportunity to grown and we did that.

Greg Zipadelli
"We put that deal together really late and we wanted to give somebody internally the opportunity to grown and we did that," Zipadelli said of the No. 41 team. "We are going to continue to give them that opportunity with Danica."
Up for the challenge
Historically, when you put a crew chief and driver with limited experience together, it generally does not end well. SHR claims Knost is the "interim" crew chief, but Patrick insists "you don't know something is better until you try it".
I'm ready for the challenge and the change and the possibility of it being better than what it is.

Danica Patrick
"I'm ready for the challenge and the change and the possibility of it being better than what it is," Patrick said.
Growing pains
The expansion for SHR from two teams in 2011 to four in 2014 was quite the undertaking.
Team owner Gene Haas said earlier this month that he felt the teams had under-performed so a shake up is not surprising.
On Friday, Zipadelli did discount the possibility of changes for his former driver and boss Tony Stewart either.
But in the interim, Zipadelli believes that "long term it's the right thing" for the No. 10 team, Patrick and SHR.
"There might be a step backwards while they get to learn each other and they grow, but long term, a full year, two years from now I think their personalities between Daniel and Danica will work together much better," Zipadelli said. "I think at the same time the same thing will happen on the No. 41 car. That is a team that we have to get going immediately.  There isn't a lot of time for growth.  We know Kurt is kind of in the prime of his career.  We know that he can go out and win races and every race track we go to. 
"We have got to give him that and we have to give Danica the ability to continue to grow and build a relationship with somebody, because she plans on being here a while. We just look at that and it's kind of the best of both worlds right now.  We have both people in house.  One thing we don't like to do is bring people in from the outside and try them.  We like to try to promote and give the people at Stewart-Haas the opportunity.  That is kind of why we elected to do what we did."
Zipadelli feels that Patrick "has made a ton of progress" when it comes to getting up to speed and qualifying. However, her race finishes are not up to par and "that is really what counts".
"It should be very positive for our company as a whole," Zipadelli added. "We need to have all four cars running more consistently week in and week out.  That is what we need to do is to try and mix things up."