Get alerts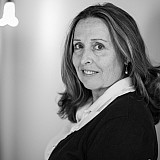 The No. 10 Mobil 1 Chevy blows up on Lap 57.
CONCORD, N.C. — After winning the fan vote for the All-Start Race at Charlotte Motor Speedway, Danica Patrick was the first competitor in the garage.
"Blowing up I think," Patrick radioed to the crew. "No brakes."
Patrick's spotter reported fire coming from the back of the No. 10 Mobil 1 Chevy.
Patrick qualified sixth, but started at the back of the field due to an engine change prior to the race.