Get alerts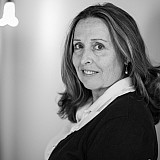 Patrick confirms she'll stay the course with crew chief Daniel Knost.
Danica Patrick will have a new look - and the same crew chief - when she arrives in Daytona for Speedweeks 2015.
TaxACT will co-sponsor Patrick, along with GoDaddy, for the Sprint Unlimited on Feb. 14 at Daytona International Speedway. TaxAct will also be featured on the C-post of the No. 10 Stewart-Haas Racing Chevrolet for Daytona 500 qualifying, the Budweiser Duels and the Daytona 500.
Described in the release as a "critically-acclaimed leader of affordable tax preparation solutions," TaxACT will also be the dominant livery for Patrick and the No. 10 SHR team during Martinsville weekend (March 27-29).
"TaxACT's sponsorship of our race team will span the height of tax season for most people," Patrick said in the release. "It's a great way to promote a terrific product."
As part of the promotion, TaxAct will offer a Fast Cars, Fast Refunds Sweepstakes where fans can enter to win a VIP experience with Patrick and the GoDaddy team during the Daytona 500 at www.TaxACT.com/Danica by February 8.
Moving ahead
Later Tuesday morning, Patrick joined SiriusXM NASCAR to talk about the sponsorship and her continuing relationship with crew chief Daniel Knost.
After starting the season with Kurt Busch and the No. 41 Haas Automation Chevy, Knost traded positions with Patrick's crew chief Tony Gibson and guided the No. 10 GoDaddy team through the last three races of the year. Patrick finished 36th, 22nd and 18th, respectively in those events. Her average finish for 2014 was 23.7.
Patrick says she's "always gotten along with Daniel," who she worked with during her first eight-race stint in the Sprint Cup Series in 2012. The 38-year-old Charlotte-native holds a Bachelor of Science degree in mechanical engineering from N.C. State as well as a M.S. and doctorate from Virginia Tech.
I feel like he really wants it, so we're probably going to learn a lot of it together but I feel there's real potential.

Danica Patrick
"He was actually on my car for the 10 races when (Greg) Zipadelli was my crew chief," Patrick said. "He's a really nice guy. He's honest. He's up front. I think we're both learning a lot, but I think there's real potential. He's a real smart guy. He's motivated. I feel like he really wants it, so we're probably going to learn a lot of it together but I feel there's real potential.
"I definitely understand his demeanor coming from a sole engineering background with IndyCar. He's one of those intelligent, understands a computer, kind of guys where I ain't that girl. So he gets it. NASCAR puts a lot of really smart people on the job and he's one of them."
High expectations
Patrick, 32, starts her third full season on the Sprint Cup tour in 2015. While she has set records in NASCAR for achievements by a female including winning the pole for the 2013 Daytona 500 and posting a career-high sixth-place finish, the former IndyCar racer has yet to find the consistency she expected.
Despite finishing 28th in the Cup standings last season, Patrick believes, "we have the potential to have some great races" under Knost's leadership.
"Even at the end of last year where we struggled in practice and we didn't have the speed we really wanted – I'm thinking like Phoenix for instance – the race came and the car was much better for the race," Patrick said. "We found ourselves in like 11th at one point – not quite half-way through the race.
"Some of that was strategy, but some of that wasn't. It was making good calls and passing cars and holding position when he put me in that position. So I think there's real potential. I'm sure we'll have our moments when it doesn't go well and what we really need to work on is getting natural speed out of the car. I feel like that always helps – and qualifying better.
"I think of Homestead, the last race. I was third in practice then went out and for qualifying and made three runs and they all equally sucked and it put me 32nd which was demoralizing after being third in practice. We can't do that. We have to figure out how we make a fast car stay fast and if we can do that then it will be good."