Subscribe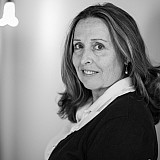 The Stewart-Haas Racing driver will make her 100th career start on Saturday.
On Saturday at Kentucky Speedway, Danica Patrick will make her 100th Sprint Cup start. 
It seems hard to believe it has been more than five years since her transition began from IndyCar to stock car racing with her first start in an ARCA race at Daytona where she finished sixth. 
Following two seasons of balancing a partial NASCAR XFINITY schedule while driving for Andretti Autosport, Patrick ran her first full year on the NXS tour for JR Motorsports. She won her first career pole and earned four top 10 results before finishing 10th in the 2012 NXS standings while also incorporating 10 Sprint Cup races into her program. Patrick also won Most Popular Driver that season. 
Despite competing in three races over the next two season, her full focus turned to the Cup Series. While Patrick's learning curve was steep, she came out strong in the 2013 Daytona 500 with the pole and an eighth-place finish. It was the first time a woman had won any pole — let alone for the Great American Race. She earned a top 10 for the event but it would be her only one of the season. 
Over the last two years, Patrick has shown steady improvement. As a rookie, she posted an average finish of 26.1. Last year, the driver of the No. 10 GoDaddy Chevy improved that number to 23.7 and this season Patrick's average result is 21.4. In her first full season under the direction of Daniel Knost, Patrick is currently 20th in the Cup standings with top 10 finishes at Martinsville Speedway and Bristol Motor Speedway — two of the toughest tracks on the NASCAR circuit. Her career totals include six top 10s. 
For her 100th start, Patrick, 33, will roll off 23rd at Kentucky Speedway — a track where she has completed every lap and averaged a 22nd-place finish. She finish 14th in the 2012 NXS event.
"It's one of those tracks where I have experience but, obviously, not a lot of it in a stock car," said Patrick, who ran seven IndyCar races on the 1.5-mile track prior to joining NASCAR. "I've been there a lot, but I've only run four stock-car races there. I ran a lot of IndyCar races at Kentucky but, obviously, those aren't really going to benefit me this weekend.
"The track definitely has character to it with the bumps, and we mainly practice during the day and then race at night on Saturday, so the track conditions can change a lot during the race. When you add all that up, it's a challenging place."
On the personal side, we've watched Patrick grow as she's divorced, fallen in love, expanded her brand and attracted a fresh fanbase to the sport over the last five years.
Currently, all signs point to an extension with Stewart-Haas Racing as the organization works to solidify sponsorship for Patrick and the No. 10 Chevy.