Get alerts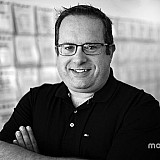 Regardless of where he qualifies for this month's Monster Energy NASCAR Cup Series race at Martinsville (Va.) Speedway, Dale Earnhardt Jr. won't have as good a starting spot as his wife, Amy.
The speedway announced this week it had named Amy Earnhardt as the honorary pace car driver for the Oct. 29 First Data 500. She will lead the field to green in what will be Dale's final race at the iconic speedway.
Earnhardt is retiring as a full-time competitor at the end of the season and will join the NBC Sports NASCAR TV broadcast booth next season.
"I was very excited when the track approached me about driving the pace car," Amy said. "Martinsville is one of Dale's favorite tracks and seeing how happy he and the team were in Victory Lane in 2014 is something I'll never forget.
"I appreciate the track letting me be a small part of Dale's last race at a place that means so much to him."
Speedway president Clay Campbell said having Amy drive the pace car was a way to give back to Dale for all he has done to not only elevate the profile of Martinsville Speedway, but NASCAR as a whole.
"The Earnhardt family has meant so much to Martinsville Speedway through the years, Dale in particular, and we wanted for him to be able to share his last Cup race here with the person closest to him," Campbell said.
"Dale has often talked about how much Amy has meant to him and this is one small way in which we can say 'thank you' to the both of them; to Dale for what he has meant to the sport and to Amy for what she has meant to Dale."
Earnhardt earned his only Cup series victory at Martinsville three years ago and Amy was at his side in Victory Lane. The couple were married on Dec. 31, 2016.