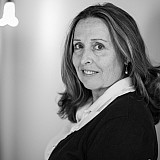 Dale Earnhardt Jr. won't be having a June 2016 wedding.
Although NASCAR's Most Popular Driver tried to use his influence with the sanctioning body to expedite the release of the 2016 Sprint Cup schedule to select a date for his upcoming nuptials, Earnhardt and his fiancee Amy Reimann are likely looking at a winter wedding.
"We haven't set a date," Earnhardt told Motorsport.com. "We know what time of year we want to do it — and it's probably going to be in next year's off-season. We have a long-time to plan things out. We've just kind of small-talked some venues — where and when — but we haven't sat down and talked about real plans.
"We've got to start soon though because it's going to be here before you know it. We were thinking about doing it next summer but then the schedule changes every year and we didn't want the race to fall on our anniversary. So we're going to do it in the off-season so we'll have the opportunity to celebrate it however we want."
Earnhardt proposed to his long-time girlfriend during a trip to Germany on June 17. 
While Earnhardt mulled over potential dates, Michigan International Speedway president Roger Curtis — also an ordained minister — offered to perform the ceremony for the driver of the No. 88 Chevy and Ms. Reimann in Gatorade Victory Lane during the June race. 
"Ooh, I'll let her know that that's an option," Earnhardt said with a chuckle. "She knows she gets to make those decisions."