Get alerts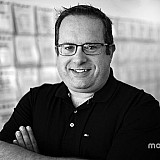 Dale Earnhardt Jr. said Sunday he is proceeding with the expectation that he will return to the Sprint Cup Series next February at Daytona International Speedway.
"My intentions are to race and that's the plan we have going forward," Earnhardt said Sunday at Martinsville (Va.) Speedway in an appearance for Goody's, the sponsor of Sunday's Sprint Cup race.
"We're booking things (for next season) per normal and per usual. We're doing all our photo shoots and everything with the anticipation of our sponsors marketing me as the driver of the No. 88 car. I think that's perfectly on track and a reasonable goal to be in the car and competing in Daytona."
In early September, Earnhardt announced he would sit out the remainder of the 2016 NASCAR season while he focused on recovering from a concussion suffered in the August race at Michigan.
Jeff Gordon is filling in for Earnhardt in Sunday's race at Martinsville and Alex Bowman will drive the final three races of the season – at Texas, Phoenix and Homestead, Fla. – in the No. 88 Hendrick Motorsports Chevrolet.
"We can't sort of sit and wait. We have to make a decision. Those type of things have to be decided quite early," Earnhardt said of sponsor commitments. "We're moving forward with the plan to compete in the car and I don't see anything that says that's not going to happen.
"Things are good."
Back in the TV booth
Sunday is the second consecutive race Earnhardt, NASCAR's most popular driver, will spend some time in the NBC Sports Network broadcast booth during the race. He also made an appearance in the Motor Racing Network radio booth last weekend at Talladega.
"I wasn't really sure exactly how that was going to feel being around and coming to the track and stuff. I was very apprehensive and real nervous," Earnhardt said. "I feel like and I talked to Rick (Hendrick) and I tell him all the time, I feel like being in the car is what I'm supposed to do and not being in the car brings on a sense of guilt that I'm not doing my responsibilities.
"So, maybe I'm actively seeking out these opportunities to be visible and be relevant and work with my partners and handle all the responsibilities that we have and have planned before all this happened. I have been open and happy and excited to start booking all these photo shoots.
"It's awesome to be able to drive up here to do this press conference and talk about one of our promotions with Goody's to be able to have a chance to go into the (TV) booth, things like that are really good for me. I love being around the sport and I want to feel like I'm an asset to something. It's very helpful."