Subscribe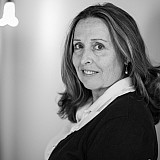 Wrong place, wrong time leaves the No. 88 Chevy battling to recover.
DAYTONA BEACH, Fla. – Dale Earnhardt Jr. was clearly disappointed after the Daytona 500.
No, the defending 500 winner did not the most laps – that was his Hendrick Motorsports teammate Jeff Gordon.
And he didn't add a third Harley J. Earl trophy to his case – that went to Joey Logano as he held off the field for his first 500 win.
However, Earnhardt did have a car capable of winning the Great American Race, that was until he "made a bad decision on that restart with 19 to go."
"I didn't do what I needed to do and got shuffled back there, lost a ton of spots," said Earnhardt, who dropped to 19th with 14 laps remaining in the race. "I had one of the best cars out there. We were able to get back up to third-place."
Setting up for the finish
After Justin Allgaier wrecked on the fronstretch to ignite the sixth caution on Lap 198, Earnhardt had already recovered to eighth. The driver of the No. 88 Chevy believed he would have had a shot at the win had second-place finisher Kevin Harvick backed up to his front bumper.
We weren't going to get a run on the 22 if he didn't back up.

Dale Earnhardt Jr.
"I don't know what he wanted to do there," Earnhardt said of Harvick. "But we weren't going to get a run on the 22 if he didn't back up.
"Just real disappointed cause the Nationwide team gave me the best car and I should have won the race. Just real disappointed that I didn't do everything I needed to do."
Out of the box strong
Earnhardt led 32 laps and captured his 12 top five and his 17 top 10 finish in 31 starts at Daytona.
Before he climbed from the car, Earnhardt apologized to the team. His new crew chief, Greg Ives, accepted the loss graciously.
"That's what teamwork is all about," Ives said. "We're good, we got each other."
"Y'all gave me a good car," Earnhardt said. That gave me the confidence to keep digging there. Try to get some of that back. So, I appreciate it."
Following the race, Earnhardt took a moment to reflect on the weekend's events – and several vicious crashes including the one that sidelined Kyle Busch after Saturday's XFINITY Series race with a compound fracture of the right lower leg and a mid-foot fracture of his left foot.
"I'm definitely glad we came home safe," Earnhardt said. "We're definitely thinking about Kyle over there in the hospital and I hope he gets well. I know we've been pretty tough competitors all weekend long but you hate to see any of your comrades go through that. And we hope he's doing ok."