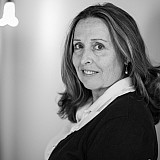 Dale Earnhardt Jr. won his fifth Can-Am Duel on Thursday at Daytona International Speedway.
The No. 88 took the lead from his Hendrick Motorsports teammate Chase Elliott three laps into the race and held the point until he pitted on Lap 40. 
Although he was shuffled to third following green flag pit stops, Earnhardt didn't stay down for long. With six laps remaining, he powered his way to the point for the Duel victory -- his second in a row.
"Good job, great car," Earnhardt said over the radio. "I was never loose I don't know what it would have been like in traffic."
Last year's Daytona 500 winner Joey Logano finished second followed by Ryan Blaney, Kevin Harvick, Denny Hamlin and polesitter Chase Elliott. 
Blaney, who locked into the Daytona 500 based on posting the fastest lap in qualifying, was forced to pit on Lap 29 due to a vibration from loose left rear wheel. 
"We were locked in before but it is kind of nice to feel like we raced our way in," Blaney said. "We had a really fast race car and we had our couple of problems early in the race which got us a lap down and luckily we got a caution at the right point which got us back on the lead lap to where we can go racing for it."
Blaney pitted again on Lap 42 but before he could get up to speed, Cole Whitt ignited the first caution. Whitt was running behind Michael McDowell, who blocked the No. 98 car. As Whitt checked up, Regan Smith took the air off of his car from behind and Whitt spun out of the pack in Turn 2. Although the team attempted to repair the car, Whitt retired on Lap 49. He finished 22nd.
Hamlin, Logano come up short
Denny Hamlin emerged as the leader on the restart. He held the point until Lap 54 when Earnhardt pushed his nose to the inside of Hamlin to regain the lead. 
"Denny's such a great plate racer," Earnhardt said. "He's been really good at it these days. I knew he was going to be really tough to get around. When he got the lead, I didn't know if we were going to be able to get around him. For whatever reason, I was able to get to his quarter-panel. He saw we got a pretty good run and I didn't think we were going to clear him, but I got away from him and he couldn't side-draft us. I was surprised I got by him. But he'll be tough on Sunday."
As Earnhardt extended his lead, Logano put the bump and run on Harvick with two laps to go to claim second place and pulled Blaney in tow to challenge the No. 88. But Earnhardt held on to finish 0.183-seconds ahead of the No. 22 Shell/Pennzoil Ford. 
"Gosh, it was so close," Logano said. "I was behind (Earnhardt) and taking notes, seeing what he was doing and I thought I had a good run at the end with Blaney behind me, giving me a good push. He did a great job, too. I almost had enough to get to the outside of him but he threw the block and that was the end of that."
A special race car
For Earnhardt, it was all about "Amelia" — his favorite super speedway car.   
"We've got a great race car," Earnhardt said. "Our car has been flawless all weekend. I just hope Greg (crew chief Ives) and those guys learned some stuff. We save fuel on all the cautions just to get the number on that and try to understand what that will be like on Sunday. We're trying to prepare ourselves for a good race on Sunday.
"I was so nervous all week, but to get this through the qualifier. I wanted to win the race but man, I'm not going to lie to you, we don't have a car as good as this in the trailer. It's a good car, but this is a really, really good car. We're going to give it all we got on Sunday."
With Blaney's recovery, Michael McDowell, who finished 14th, became the second non-charter team to qualify for the Daytona 500. 
"It was intense. It was Daytona, you just never know. I had to be in position so I could lock my way in. I know exactly how it feels to miss this race so when you make it, it's like a dream come true." 
Although the race ended under green, rookie Brian Scott spun coming off of Turn 4 on the last lap and will have to go to a backup.