Get alerts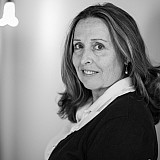 Junior is hoping for points win at his hometown track
CONCORD, N.C. – Dale Earnhardt Jr. could really use the super powers of his sponsor this weekend at Charlotte Motor Speedway.
Earnhardt, who qualified 10th for the Coca-Cola 600 on Thursday, will have DC Comics' Superman grace the No. 88 Hendrick Motorsports Chevy on Sunday for NASCAR's marathon event.
Considering that Earnhardt has never won a points race at his hometown track, he's hoping the super hero theme pays off again.
"We had Batman on the car in 2012 when we won at Michigan," Earnhardt said of his 19th career win. "We've had some pretty good history. Hopefully we can have a good run. I'd love to win here. We haven't won here in a points-paying race.
"This is a track where that I always got to come to ever since I was old enough to get to the race track, so we haven't missed many races here. I sure would love to win one here. It's been very difficult to do. The 600 would be in the top-five of my favorite wins if I can get that this weekend."
Some of Earnhardt's fondest memories were forged here. He remembers sitting in the press box watching qualifying when he was eight. After the track added condos in the mid-1980s, Earnhardt had the perfect perch to see the cars race into Turn One, around the corners and down the backstretch.
But that didn't stop him from venturing into the infield, where he would join friends and family on race weekends. Certainly, Earnhardt's early memories of witnessing his father, Dale Sr.'s five wins – including three 600's – left a lasting impression.
"We watched a lot of races over on the last corner of the road course up on the hill with most of our family and all the Eury's and everybody," Earnhardt said. "We just always came here, and it's frustrating that I haven't won a race here other than the All-Star event. We've had some good cars but not anywhere near good enough.
"There are a lot of other race tracks where I think, 'Man we were really close' or the car was fast enough. But I've never really had a car here that I thought we had it, we were walking away and we gave it away. We always seem to get outrun here but hopefully this weekend we can change that."
Maybe Earnhardt will channel his inner Superman. When asked what 'super power" the driver wished he could possess, he answered, "Super-human strength would be the best one to have, I think. Being able to pick stuff up and throw it across the yard would be fun.
"You can impress your friends and show off for the ladies. You could sit down and think about it; they all have their positives. Super-human strength would be pretty cool."
For now, he just might have to settle for trophies or his wrecked car graveyard at Dirty Mo Acres, which has gained notoriety on Twitter of late.
"We've collected cars there for a long time," Earnhardt said. "It's not like I go looking for every wreck that we have or anyone has. A lot of times they're offered up or I'll call up a buddy that's a crew chief or something. I called (Steve) Addington and asked Steve about the 51 car. I know Harry Scott pretty well so I figured if they were going to throw it away I could at least have it. I don't know why I want them or even why we go get them.
"When JR Motorsports first started with Pro Cup and Late Model, we'd put so much money into building those cars. When we'd tear them up, I couldn't see throwing them away or scrapping them so we'd stick them in the woods. So if we have 80 cars now, the first 30 or 40 are JR Motorsports or Late Models or something related to me or my company and we just kept plugging them in there.
"The hard part is that if people want to know if there are tours and can they come look at it. I feel kind of bad because it's on my property. It's like that western town that I build. It will be there way after I'm gone and someone will walk back there and say, 'What the hell is this doing here? And who put it here?' Then my name will come up and they will remember me."