Get alerts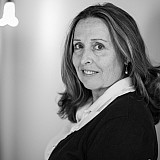 Greg Ives honed his leadership skills through a lifelong passion for racing.
Since Greg Ives was named Dale Earnhardt Jr.'s crew chief last July, he's been asked repeatedly about the pressure of overseeing the team and race effort for NASCAR's Most Popular Driver.
Ives' response is simple.
"I only feel the pressure to win races and championships," Ives says with a smile.
Perhaps it's because Ives grew up in a racing family and has been preparing for this particular challenge since he arrived at Hendrick Motorsports more than a decade ago.
When Ives turned 16, he followed his older brother's path to racing Late Models at Norway (Mich.) Speedway where he competed for eight seasons. Ives graduated from Michigan Technological University in 2003 with a degree in Mechanical Engineering. He refers to his degree as "a collaborative effort at that point" since Ives had worked in and around his father's mechanic shop for most of his life.
At Hendrick Motorsports, the 35-year-old Bark River, Mich.-native started as a mechanic in the 24/48 shop at the Concord, N.C. campus in March 2004. He quickly advanced to race engineer for Jimmie Johnson during the No. 48 Lowe's Chevy's run of five straight titles from 2006 through 2010.
Proving grounds
With no openings at the crew chief level at HMS, Ives left the company in 2012 and moved to JR Motorsports to oversee the No. 7 team and driver Regan Smith. Smith won two races and finished third in the point standings.
The following season, Ives took the responsibility of guiding Chase Elliott through his first season in the Xfinity Series. Elliott won in his sixth-career start. He added a second victory the following week at Darlington and earned his third win at Chicagoland Speedway before locking up the series title at Phoenix International Raceway – the penultimate race of the year.
During his tenure at JRM, Ives also earned the respect of Dale Earnhardt Jr. and the rest of the Earnhardt clan, including sister Kelley, Uncle Danny and mother Brenda Jackson – among others. Ives remembers a tweet @DaleJr posted after finishing ninth at the Brickyard.
The tweet contained the following text from his mom: "U remind me of ur dad, take a (crap) car & do something with it, congrads," she wrote.
Junior replied: "Thanks momma. That's the best thing I think you've ever told me. And for the record my cars are always good."
After JRM employees were told that Ives would be Steve Letarte's replacement on the No. 88 Chevy, Ives made a point of hugging Ms. Jackson and offered the reassurance, "I'll be sure not to give your son crap cars."
A fresh start
Letarte inherited Earnhardt's program at one of the lowest points in the driver's career. Over the course of four seasons, Letarte helped rebuild Earnhardt's confidence and the No. 88 team to Chase contenders – and winners.
Last year, Earnhardt won four races – the most since 2004 – and led more laps than he had in six seasons. Unlike his teammate Jeff Gordon, Earnhardt has no intention of retiring. He's "having too much fun". If anything he's more committed to his Sprint Cup program.
I've had so much fun driving cars and with that happening it's going to be very hard considering anything different.

Dale Earnhardt Jr.
"I feel like this past year we had some real good success," Earnhardt said. "I'm getting better in some areas as a driver in some areas each year and my health's been great. I'm having the most fun I've had in a long time in consecutive years.
"It's not just because we won four races – it's like the year before that and the year before that. I've had so much fun driving cars and with that happening it's going to be very hard considering anything different."
Despite Earnhardt's success with Letarte, he insisted his former crew chief leave the team in a better position with a more capable leader than when they started together in 2011.
"You have to help me," Earnhardt recounted of his conversation with Letarte. "I want to get better in this position that you're in right now. I want to get better in the position that you're in. I don't want to make a lateral move.
"I said, 'Steve, I need you to comb the sport to find someone that will make us better'. Then Greg became available…His name came up and Steve said, 'he's the top guy…Greg is one of the top five if not the best engineer in the garage…I have this combo of engineers that I think really sets me apart from every other team in the garage."
After Ives' promotion, he made a point of spending time with Letarte and picking his brain. Although both crew chiefs were in the middle of title runs, both understood the importance of getting off to the right start in 2015.
"Steve and I have a great relationship," Ives said. "He wants nothing more than us to succeed like they did this year. "We've had a continuous conversation about (2015), about the cars, about personnel and how we can be better going into the season."
A different approach
Earnhardt appreciates Ives' positive attitude, his good sense of humor and attention to detail. Regan Smith cautioned Earnhardt that Ives "covers every single base" but that's welcomed by the driver.
Earnhardt believes the pairing with Ives will "be great". He understands it will "take time to get the jargon down" but fast cars will make up for the transition. And while Letarte built Earnhardt up as part of his coaching style, the driver believes he's at a point in his career where he needs to assume a greater leadership role with his team.
Maybe I'm mature enough as a 40-year-old to act like a man and be a professional inside the car and not have to depend on Greg to boost me up.

Dale Earnhardt Jr.
"The cheerleading part was good for me at that point in time in my career," Earnhardt said. "As I worked with Steve, I matured and became less reliant on that reinforcement from him. The cheerleading was more about my self-esteem, my confidence. Steve helped me rebuild all that.
"Maybe we won't need to be so reliant on that from Greg. Maybe I'm mature enough as a 40-year-old to act like a man and be a professional inside the car and not have to depend on Greg to boost me up…I'll be really self-conscious to not put the onus on Greg, to not say, 'Man, I'm beat down. You're going to have to inflate me and get me excited and hopeful.' I have to be responsible as an adult."
Time will tell
With changes to the Generation 6 cars and the current testing ban, Earnhardt and Ives will have to wait until Speedweeks to share quality time at the track in their new roles. They're not alone. Twelve of the top 30 teams experienced a crew chief change during the off-season.
However, with Earnhardt's renewed enthusiasm and Ives' desire to succeed, it would be unwise to bet against the No. 88 team. Ives can rely on the resources at Hendrick Motorsports and the experienced he's gained through each championship run to steer Earnhardt in the right direction.
Yes, I think there will be pressure but the I feel the best way to handle it is to continue to work as smart and as hard as possible.

Greg Ives
"No matter whether it's Regan, Chase, Dale or Jimmie, I still have to prepare our cars the same way," Ives said. "I've learned over the years with great crew chiefs. I worked under Chad and he has helped me with my career. I worked with Steve as a car chief when I set up the 24 – and his different demeanor as a crew chief.
"Yes, I think there will be pressure but the I feel the best way to handle it is to continue to work as smart and as hard as possible and put the right people around me so when Dale gets in the race car, he's happy with it. That's the way I'm going to approach it and that's the way I'm going to look at it."