Get alerts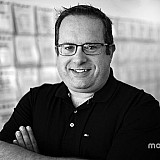 There seems to be some confusion this week whether Dale Earnhardt Jr. is going to join some of his fellow NASCAR Sprint Cup Series drivers in the Xfinity Series TV booth next season.
The answer for now is no.
Despite initial reports to the contrary on Wednesday that indicated Earnhardt would serve as an analyst for NASCAR Xfinity Series races on Fox Sports next season, JR Motorsports officials confirmed to Motorsport.com that there is no formal agreement in place for Earnhardt to take on such a role.
No "formal conversations" 
"There have been no formal conversations with any network, and Dale Earnhardt Jr. is simply curious as to whether he would be suited for a racing analyst role with no specific timetable," a statement from JRM said.
The story developed over last weekend when Earnhardt appeared on the Fox Sports "Jay and Dan Podcast" and was asked about possibility of serving as a guest analyst next season, much like Jeff Gordon, Brad Keselowski and Clint Bowyer have done this season (38min mark).
Earnhardt's interest expressed in the podcast somehow made its way into a Fox press release on Wednesday that said Earnhardt had agreed to serve as a guest analyst next season for one or more Xfinity races.
A post to Fox Sports' Facebook page even included a mention of Earnhardt's decision and the message, "Welcome to the family."
On Wednesday night, Fox Sports issued a statement with a clarification.
"While Fox Sports has had informal conversations with Dale Earnhardt Jr. about joining the Fox Sports NASCAR Xfinity Series booth in the future, as several of his fellow racers did in 2015, nothing has been determined. We apologize for the confusion," the statement said.
Fox Sports also issued the following tweet:
So, NASCAR's most popular driver may one day work a NASCAR broadcast from the TV booth, but not at this time.