Get alerts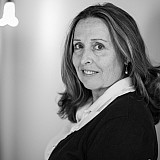 Earnhardt remains grateful for the Guard's support
WATKINS GLEN, N.Y. – Dale Earnhardt Jr. responded to the report that the National Guard would not be renewing its sponsorship in 2015.
Earnhardt said on Friday prior to practice that he really didn't "have any details on anything."
"That's between the Guard and HMS (Hendrick Motorsports) to sort all that out," Earnhardt said. "Really enjoyed working with them over the last seven years and hope to be able to continue to represent them. It's been a huge honor.
"There's been the debate in Washington for several years. Hopefully, I'll be able to continue to represent them. Really have enjoyed. It's been a great, great seven years. It's been a great partnership. I think it's been very effective. Hopefully, we can continue to do that."
The story first appeared in the Army Times on Thursday, citing Maj. Gen. Judd Lyons, acting director of the Army Guard, as saying "Significantly constrained resources and the likelihood of further reductions in the future call for more innovative and cost-effective ways of doing business."
According to the report, the Army Guard spent a total of $44 million combined on its NASCAR and IndyCar sponsorship in 2014.
The National Guard has been a partner of Dale Earnhardt Jr.'s since 2008 and with Hendrick Motorsports since 2007. Prior to that, the National Guard sponsored the No. 16 Ford and Greg Biffle at Roush Fenway Racing.
Earnhardt is having a breakout year in the No. 88 National Guard Chevy. He is currently second in the point standings with three wins and has already locked himself into the Chase to the Sprint Cup.