Get alerts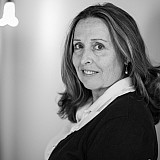 Defending Goody's 500 winner Dale Earnhardt Jr. would like to add a second clock to his trophy collection.
On Saturday, Earnhardt worked on dialing his car in during second practice in hopes of doing just that. Earnhardt topped the speed chart with a lap of 96.998 mph. His lap time was 19.522-seconds during his second trip on the track — a 20-lap run. 
However, towards the end of the 55-minute session, the driver of the No. 88 Nationwide Chevy wasn't nearly as happy with the car's performance. 
"That was not anything like it was all day," said Earnhardt, who also posted the most laps (75). "That was out of the track, sheering on exit, doing all kind of bad things."
Martin Truex Jr., who qualified second on Friday, was second in practice with a lap of 98.879 mph, followed by Ryan Newman (98.874 mph), polesitter Joey Logano (96.755 mph) and spring race winner Denny Hamlin (96.731 mph). 
The Joe Gibbs Racing duo of Kyle Busch (96.721 mph) and Matt Kenseth (96.706 mph) ran sixth and seventh, respectively, followed by Tony Stewart (96.696 mph), who wheel-hopped through Turn 2 and bounced off of the wall at the 48:23 mark of practice. The No. 14 Stewart-Haas Racing team elected to pull out a back up car for Sunday. 
Eight-time Martinsville winner Jimmie Johnson ran the same speed as Stewart (96.696 mph) and Greg Biffle rounded out the top 10 fastest cars with a lap of 96.647 mph.
SHR chasers Kevin Harvick and Kurt Busch posted the 13th and 15th quickest times while Jeff Gordon (16th), Brad Keselowski (18th) and Carl Edwards (20th) brought up the rear for single lap speeds.
Newman had the Best 5-Lap Consecutive Average of 96.70 mph followed by Earnhardt (96.68 mph), Logano (96.57 mph), Johnson (96.53 mph) and Kyle Busch (96.51 mph). Earnhardt had the Best 10 and 15-Lap Consecutive Averages of 96.47 mph and 96.07, respectively.
Rounding out the Best 10-Lap runs were Kyle Busch, Jimmie Johnson, Jamie McMurray and Truex. Johnson was second quick in the 15-Lap consecutive averages with Denny Hamlin, AJ Allmendinger and Kyle Busch completing the top five.
CLICK HERE for complete session results