Subscribe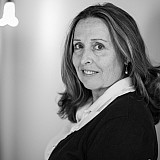 Junior forgets Ryan Newman at the Statesville Airport
A funny thing happened on the way to the airport – unless you're Ryan Newman.
On Friday, Newman expected to hitch a ride with Dale Earnhardt Jr. from the Statesville Airport to Michigan. Unfortunately, for Newman, Earnhardt forgot about his passenger while already up in the air.
Before landing in Adrian, Mich., Junior tweeted:
Once in the media center at Michigan International Speedway, Earnhardt was asked whether he spoke with Newman and acknowledged his error.
"Is he here? Let me check," Junior said while looking at his phone. Yes, he did. He said 'I should have texted last night'. But I still don't know where he's at.
"Yeah, this is what happened, this is the honest truth. Tuesday he asked me if he could get a ride to the race track which is common for drivers to do that. We were leaving at 8:30 a.m. that is what it said on my calendar. Then since Tuesday we have added some media to this morning, did a couple of things out front. My PR guy Mike Hoag moved take-off time to 8:00 a.m. I didn't know about it. I didn't look at my calendar.
"When I got up this morning I didn't look at the clock, I just got in the shower, went downstairs, got in the car and drove to the airport and got on the plane. I forgot about Ryan. Even if we were taking off at 8:30 a.m. and he wasn't there I probably would have left him. Yeah, he should have texted me last night. I think he got a ride. That was unfortunate for sure, but it happens."
While Earnhardt was safely at MIS, Newman arranged to fly up with Dale Jarrett. He arrived 10 minutes before first practice began at 11 a.m. Newman called it "an honest mistake".
"It's probably the closest I've come to missing a practice," Newman said.