Get alerts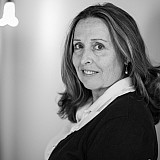 Podium finish is just what the No. 88 Hendrick Motorsports team needs to get back on track.
It's understandable why Dale Earnhardt Jr. considered his third-place finish at Texas Motor Speedway a bit of a victory.
In his last trip to Texas, Earnhardt completed just 12 laps before crashing in Turn 1 and finishing 43rd.
Fast forward to 2015. Earnhardt started the season with three consecutive top-five finishes, but failed to finish in the top 35 in two of the next three races. After 180 laps at Phoenix International Raceway, Earnhardt was the first car to retire after slamming into the wall when his right rear tire blew due to excessive brake heat.
Coming off the high of winning his first grandfather clock last fall at Martinsville Speedway, this year his progress early on at the half-miler was plagued by a loose tire and broken shifter. Earnhardt restarted 38th on Lap 100. He raced back into the top 20 over the next 120 circuits until the No. 88 Chevy was collected in pile up in Turns 1 and 2. Earnhardt finished the race 36th, 47 laps down.
Despite starting 25th on Saturday, the No. 88 Hendrick Motorsports team pulled together and persevered. While some cars were unable to keep up with the changing track conditions, crew chief Greg Ives made the necessary calls to keep his driver in contention.  
"Great job all weekend guys," Ives told the team. "For as many cars as you passed this week, you did an awesome job. We'll keep building on this. The pit crew guys we'll keep on building, we'll go on to next week. Thanks for all of your hard work."
"We needed to get a good finish," Earnhardt replied. "Had a couple of rough weeks…I'm disappointed with myself for not making a move I should've made."
A valiant effort
Throughout the race, Earnhardt's restarts were masterful. Following the final caution, Earnhardt lined up 10th on Lap 314 and gained six positions over the next three circuits.
Earnhardt never led a lap but by the end of the race had a car that could compete with second-place finisher and current point leader Kevin Harvick. The two battled for position through the closing laps of the race as Jimmie Johnson went on to win the Duck Commander 500.
It was good to get a good finish in the bank to reassure ourselves that this is where we need to be running and should be running every week.

Dale Earnhardt Jr.
"I had Harvick cleared off of 2," Earnhardt told Motorsport.com. "I should have pulled out in front of him, but I didn't and if I'd have pulled in front of him, I don't know if he would have went to the inside or just pushed me down the straightaway.  I think I was fast enough and a little bit better than him and Jimmie at that moment just for about 10 laps, and if I could have got him behind me and I don't know how their cars would have reacted to the dirty air.  Maybe I could have gotten by that 1 (Jamie McMurray) pretty quickly and won the race. 
"No matter if you come third, second, you come close, you always think there was something you should have done different.  That's one that's going to bug me for a few hours.  The other side of it is we've had a couple tough weeks.  We've had very fast cars but the results haven't been very good and we've been frustrated, so it was good to get a good finish in the bank to reassure ourselves that this is where we need to be running and should be running every week."
The right stuff
Clearly Earnhardt has the equipment to accomplish the task. Hendrick-powered cars have won four races and five of seven poles this season. While his results from Phoenix and Martinsville have slowed the progress of the No. 88 team, Earnhardt still remains seventh in the point standings – three points behind his teammate Johnson (sixth) and 93 points behind Harvick.
"I'm glad I'm driving them," Earnhardt said of HMS. "And we go to Bristol next, so I guess that's a better opportunity for me because my name is not Jimmie and my name ain't Kevin.
"Our cars are really good.  Our motors are amazing.  I'll be honest, I've been a lot more competitive over the last couple years.  We've got a lot of great people working at that organization, but my resurgence or whatever you want to call it is mainly due to how good the cars are, how fast the cars are, how well prepared we are, how much work we do.  We do a lot of work. 
"There's some other guys out there that show speed, and Harvick, them guys are unstoppable right now.  I was surprised he didn't win tonight, but he's at Texas and Jimmie is very strong here.  It could have been either one of them. Yeah, Jimmie is a six‑time champion.  He's got a hell of a résumé. But I'm glad I'm where I'm at.  I wouldn't want to be anywhere else because it doesn't look like them other cars are much fun to drive."
Getting to know you
For Earnhardt, the key to building on Saturday's success will be his relationship with Ives. Although the driver is quick to acknowledge, "He's not Steve" (Earnhardt's former crew chief Letarte), the "trust" factor is already there.
Earnhardt witnessed Ives blossom as the team engineer for Johnson and the No. 48 HMS team through their multiple titles. Under Earnhardt's JR Motorsports, Ives led rookie Chase Elliott to last year's XFINITY Series title.
After 16 Sprint Cup seasons, Earnhardt, 40, realizes it's just going to take time.
"Me and Steve became such great friends, so it was like working with your best friend every day," Earnhardt said. "Me and Greg are working on that relationship.  I've got a lot of respect for him.  He's a great family man, and he's ‑‑ we all swap advice, and he's real honest and I trust what he ‑‑ knowing the things he's done to get to where he is, I trust his judgment.
"I need that relationship.  That's a relationship I want to have with my crew chief.  I want to be best friends.  I want to be good pals.  I want to enjoy working together, look forward to ‑‑ I need things to motivate me to make the racing enjoyable.  When that relationship is really good, it really, really ramps everything else up, and it's going great. 
"He's putting together some great cars.  I know he's doing that.  He's doing some great things and I'm glad to have the opportunity to work with him early in his career because he's really great.  He's one of the best crew chiefs in the garage."