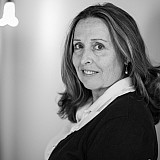 Junior puts driver-adjustable track bar to good use - and a fourth-place finish.
LAS VEGAS – Dale Earnhardt Jr. apologized to crew chief Greg Ives and the No. 88 Hendrick Motorsports team following the Kobalt 400 on Sunday.
Earnhardt finished fourth – where he started – but after leading four laps and running towards the front of the field at Las Vegas Motor Speedway for most of the race, he was disappointed not to win or at least finish second.
"Y'all are doing awesome, man, we're going to get 'em, we're going to get 'em," Earnhardt said on the cool down lap. "Good job, sorry about hollerin' at ya. I freaked out for a second. I've got to get more professional."
Making gains
Still, after posting three consecutive top-five finishes, Earnhardt is second in the point standings behind race winner Kevin Harvick.
And realistically, Earnhardt knew in the closing laps neither he nor the rest of the field had a car that could compete with Harvick. But that didn't stop the Greg Ives team from taking a chance of the final pit stop.
When the Nos. 88 and 4 Chevrolets pitted on Lap 231, Earnhardt opted for two right-side tires, Harvick four. Although Earnhardt beat Harvick out of the pits, the No. 4 Budweiser Chevy blasted back to the point on Lap 251 and held on to the finish.
We weren't going to drive up there and pass that No. 4. So, we had to take a chance.

Dale Earnhardt Jr.
"I like to gamble," Earnhardt said. "I liked the call. I love being aggressive. We weren't going to drive up there and pass that No. 4. So, we had to take a chance. Second, fifth, fourth, whatever; it really don't matter if you don't win. I was happy with the Nationwide Chevrolet all day long.
"Last year we run second and almost won the race, by luck. We sit around and run 10th, eighth, place all day last year and weren't a very good car. This year, our cars are racing up there. So, we think we've got the cars better than we had last year. Hendrick, overall, has great speed. The engine department is doing awesome and we're going to get one. I want to win! We're going to get there."
Teaching an ol' dog...
Harvick led 142 laps and bested Martin Truex Jr. by 1.640-seconds at the line. Over the final 36 laps of the race, Earnhardt developed a vibration and complained of the car being "wrecking loose".
But throughout the 400.5-mile race, Earnhardt found a new tool at his disposal – the drive-adjustable track bar inside the cockpit of the No. 88 Nationwide Chevy.
"It might not be doing (crap)," Earnhardt said during the race. "But mentally, I love it."
While he maintained the track bar at even throughout most of the race, in the closing stages, Earnhardt acknowledged, "I had it down three inches on right side trying to save my butt."
He reinforced the sentiment of his new toy with this tweet after the race: