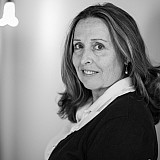 No, Junior isn't battling for the 2014 Sprint Cup Championship but on Sunday nothing meant to him than his first Martinsville clock.
After 30 attempts – and 29 failures – Dale Earnhardt Jr. finally earned his Martinsville clock.
During his childhood, Dale Jr. listened to the chimes from the unique trophy awarded to victors at the Virginia venue ringing through his father's home.
The late Dale Earnhardt won six Cup races--and six clocks--at the historic .526-mile short track over the course of his career.
But until Sunday, victory had eluded Dale Jr. at one of his most cherished venues just two hours north of his North Carolina home—a place where memories of playing with his buddies, watching cars career into tight turns and yes, the clocks.
Getting the clock is something I've always wanted to do.

Dale Earnhardt Jr.
"Getting the clock is something I've always wanted to do," Earnhardt said. "Short‑track racing is something I love.  It's not a lost art but it's definitely not something we get a lot of and do a lot of.  This is a great ticket.  It's a great racetrack.  It's a great place to come see a race.  These people here in this area are proud of this racetrack."
And on Sunday, those people were proud of Earnhardt, too. Since the Chase began at Chicagoland Speedway seven races ago, no win has been celebrated to the degree of Earnhardt's at Martinsville Speedway. The fans shared NASCAR's Most Popular Driver's elation. They stood up and cheered raucously as he made multiple burnouts and victory laps then jumped like a child on stage reveling with his team and absorbing their latest accomplishment.
A cathartic win
Despite being eliminated from the play-offs one week earlier, the championship had no bearing on the moment – only the sweetness of a long-awaited win.
"I could care less about all the points by now," Earnhardt said following the race. "We love winning races. Winning races is the best thing."
Earnhardt's fourth victory of the season only elevated the No. 88 Hendrick Motorsports team to 11th in the point standings. Under the old points system, Earnhardt would be third in the standings, 89-points behind current leader Jeff Gordon. Yes, Earnhardt would still have a shot at the championship, albeit an extreme long shot.
But it's a new era. And a new Chase. Despite the success Earnhardt and his team enjoyed leading up to the playoffs, evaporated slowing with each miscue and setback over the last seven races and culminated when the No. 88 crew was knocked out of contention at Talladega.
Earnhardt acknowledged that "the disappointment in this Chase beat all that success and all that mojo and all that pride, all that excitement out of these guys". 
If so, Sunday's win helped restore the No. 88 team's faith in themselves.
To win today sort of reminds the team, the engineers, that what we got is a good thing.

Dale Earnhardt Jr.
"We all enjoy working together," Earnhardt. "It was unspoken. It's not conversations that we had.  But everybody knew it was very disappointing where we were at coming into this weekend. So to win today sort of reminds the team, more importantly than myself, I think it reminds the team, the engineers, that what we got is a good thing."
A strong foundation
With crew chief Steve Letarte's looming departure at season's end, keeping the remaining team intact is paramount to moving forward. Earnhardt credits his friend with turning his "career around". He assembled a team that provided the driver with competitive equipment and helped reestablish Earnhardt's confidence behind the wheel.
Since Letarte came on board in 2011, Earnhardt has qualified for the Chase each season. On Sunday, the pair earned their fourth win together and Earnhardt posted the most top fives (12) and laps led (379) in a season since he and Letarte joined forces.
I'm overwhelmed with what he's been able to do.

Dale Earnhardt Jr.
"What he's accomplished is impressive as hell," Earnhardt said. "I'm overwhelmed with what he's been able to do. He put me in Victory Lane.  Like I say, the team he's assembled, incredible group.  That's all Steve.  He seems to have evolved into one of the best crew chiefs in the garage."
Sweet rewards
Even though the victory could be viewed as bittersweet, nothing could erase the joy of the moment when Earnhardt took the checkered flag.
And in the evolution of NASCAR where the championship format is over-hyped and victories are sometimes under-valued it's refreshing that Earnhardt could so genuinely express why winning still matters.
"Hell, there's no better feeling that I know of," he added. "I haven't won a championship, so I don't know what the hell I'm missing.  But this is absolutely incredible. Yeah, I mean, we're disappointed we're not in the Chase or don't have a chance for the title.  But I can't even imagine.  That's just too much to even ponder what winning a championship would be like.
"I know how fun winning races is, how hard it is to win races, especially at this particular racetrack.  How many years we've been coming here and trying to win. I certainly celebrate it, definitely appreciate the challenge of it, how difficult it is.  We sort of come out of our shell when we do accomplish things like we accomplished today.
"But, yeah, I mean, winning races is what it's all about.  You want the best feeling of everybody in the garage, you need to get the checkered flag.  Everybody puts so much into it, you work so hard, we all do, everybody traveling so damn much, running like crazy.  We've been working like hell all year on and off the track.  It definitely feels good to be able to get some victories."