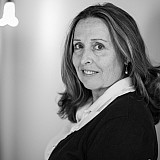 Earnhardt joins Hendrick Motorsports teammate Jimmie Johnson in the garage early at Kansas.
KANSAS CITY, Kan. – Dale Earnhardt Jr. was leading the Hollywood Casino 400 on Lap 122 when he made contact with Clint Bowyer on the frontstretch and everntually shredded a tire coming around the track into Turn 4 at Kansas Speedway.
"I hit the wall pretty good," Earnhardt said on the radio. "I guess my head is back to normal, it took a lickin'."
"Get it fixed nice," crew chief Steve Letarte advised the team. "Minimum speed is going to be an issue."
Earnhardt started eighth and took the lead on Lap 76. He led a total of 45 laps but was posted 38th and his car sat in the garage for repairs.
"It's a good car," said Earnahrdt of the chassis that won twice at Pocono this year. "Hopefully, we can get it back."
Earnhardt returned to the race on Lap 180 in 39th-place.