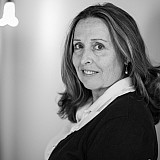 Rick Hendrick believes that Dale Earnhardt Jr. could be back in a car as early December.
Earnhardt has missed half of the 2016 Sprint Cup season due to a concussion. The driver of the No. 88 Hendrick Motorsports Chevy, has been sidelined since July.
"The doctor is going to give him the final clearance, then he'll be back in the car," Hendrick said at Homestead-Miami Speedway on Friday. "He feels great. Everything is on track. Every step we supposedly need to go through, we've gone through. I don't see anything holding us back.
"He sent me a text the other day that he was excited and waiting for Daytona. I think we just have a few more hurdles to clear."
Earnhardt has 26 career Sprint Cup wins. This is the second time NASCAR's Most Popular Driver has missed competition due to a concussion. In 2012, he sat out for two races following a wreck during testing.
In October when NASCAR updated the 2017 testing rules, the sanctioning body updated the language to include:
At the discretion of NASCAR, a driver may be permitted a one day test after an absence involving a medical condition. The associated organization must submit a voucher for the test along with a documented requirement from the driver's physician for an on-track evaluation. Medical absence test(s) will be structured in such a way as to minimize competitive advantage, while still providing a thorough evaluation of the driver.
NASCAR's Managing Director, Racing Communications Kurt Culbert said if Earnhardt is cleared to test next month, he would be approved to test.
"Special circumstances of a situation like that would provide enough reason for us to approve him to get in a car to test," said NASCAR's Managing Director, Racing Communications Kurt Culbert. "It also would not be out of the spirit of the rules in place for the 2017 season."
Hendrick added that securing sponsorship for Earnhardt's 2017 campaign has not been an issue. This season, Nationwide and Axalta has supported the No. 88 Chevy.
Hendrick also addressed Alex Bowman, who has filled in for Earnhardt in 10 of the last 18 events with Jeff Gordon running the balance of racing. Bowman, 23, who is employed by Hendrick Motorsports, won his first career Cup pole last weekend at Phoenix and led 194 of 324 laps before finishing a career-high sixth.
"Alex is a good guy," Hendrick said. "He's helped us in a lot of ways and we're just taking that a day at a time. He's done test for us. He's done simulation for us. He's really done a good job. We're just taking it a day at a time. We don't really have any certain plans."