Subscribe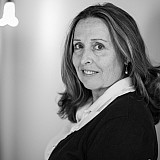 Earnhardt relishes opportunity to drive at restrictor plate tracks.
There's a certain spring in Dale Earnhardt Jr.'s step when he enters Daytona International Speedway. 
Considering his record of three wins, 12 top fives and 18 top 10 finishes in 31 starts on the 2.5-mile track, that's not surprising. When it comes to restrictor plate racing, Earnhardt ranks among the sport's best.
"Every time we show up at Daytona or Talladega you feel you've got a chance to win," Earnhardt said on SiriusXM NASCAR Radio on Wednesday.  "You just have to make the moves. And sometimes you're not going to make them the right way. You can't expect that every move you're going to make out there in plate races is going to be the right one and late in the race when you make the wrong one, it's going to cost you because someone is going to make the right one and they're going to win the race.
"That's happened a few times, more often than not. But the confidence is still there especially after Talladega that we can go to Daytona and run well…when it comes down to the race, everyone is going to get down trying to get the win. We just got to go up there, try to lead every lap and be up front because that's where you want to be when the race comes down to the last few laps. You want to be in the lead."
A way with restrictor plates
Earnhardt's second Daytona 500 win came last February which placed him in excellent standing for the 2014 season. With his sixth-career victory at Talladega Superspeedway in May, Earnhardt likely punched his ticket for the 2015 Chase for the Sprint Cup. 
But while some drivers excel at road courses or short tracks, Earnhardt finds restrictor plate racing less taxing. However, much of the strategy is in the drivers' hands.
It is a bit of a chess match, moving the pieces one at a time. Kind of take away other people's opportunities and present more opportunities for yourself.

Dale Earnhardt Jr.
"It's not the toughest thing we do mentally out there during the season," Earnhardt said. "I think racing at Sonoma is mentally tough — maybe tougher than Daytona or Talladega where we have long straightaways. There are particular laps where there's not a whole lot going on maybe, where you get relaxed a little bit or take a break or maybe regroup but it is a bit of a chess match, moving the pieces one at a time. Kind of take away other people's opportunities and present more opportunities for yourself. 
"So, it's not as much of a physical race as we run on most weekends like at Bristol, Darlington and the road courses. It's definitely more of a mental challenge and you're definitely more mentally when the race is over with but when you get to Victory Circle it's all worth it."
Outside of the box
With the series shifting from superspeedways to the last intermediate track prior to the Chase at next week's Kentucky Speedway stop, Earnhardt is curious as to how the new aerodynamic package will perform. Under the new rules, the rear spoiler will be shortened from six inches to 3.5 inches, the front splitter overhang will be shortened by 1 ¾ inches and the splitter extension panel will be decreased from 38 inches-wide to 25 inches. 
But due to the age of the asphalt, the driver of the No. 88 Hendrick Motorsports Chevy isn't anticipating any dramatic changes to the complexion of the race. 
"I don't think things are going to look a lot different as far as the race goes," Earnhardt said. "I think you could put just about any spoiler on the cars, change the aerodynamics however you want, the race is going to look similar. 
"That's a rough race track, real slick, old asphalt. So the cars are definitely going to get spread out at some point or another. NASCAR wants to have close racing, the fans want to see close racing but it's inevitable at some point in the race that those cars are going to get away from each other and you're not going to get semi-pack racing at these place throughout the entire event."
Earnhardt appreciates NASCAR's effort to enhance the on-track product. On Tuesday, the sanctioning body and Goodyear returned to the track to test the lower downforce package during a tire confirmation test. If the new package works well at Kentucky, it could return at the Southern 500. The same configuration was run by Jimmie Johnson earlier at Darlington and by some competitors at the Richmond tire test. 
Overall, Earnhardt believes the lack of downforce on the new package will "make the cars more challenging to drive" — and that could be beneficial for the fans.
"I think that's probably more appealing to the fan that the car is harder, that the car is more of a challenge, that it's a tougher challenge to try and get the victory when it's not driving so good," Earnhardt said. "So maybe we'll move around and use up more of the racetrack trying to find grip so that would be interesting to me if the groove widens out there and we'll see how it goes. 
"I know they went to Darlington with this same package with the idea that it may be used there as well and from what I understand it wasn't a terrible test overall and we'll see what they decide. Whether they want to run that package again at Darlington or not. 
"But I think that it's nice that they're trying things. I think it's good they're open-minded to make this kind of change in the middle of the season. It's not unprecedented. Ten years ago, they would have changes the spoiler height or the front valence height in the middle of the season. They would change it on one make one week and change it on another make the next week to try and even the competition…but I applaud NASCAR for trying to make things better."