Get alerts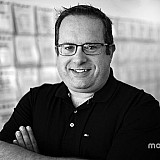 Martin Truex Jr. had by far the dominant car at Texas Motor Speedway but as happens often in NASCAR, that didn't translate into a victory.
Truex, who was fastest in both practice sessions over the weekend and qualified third, led a race-high 141 and appeared headed to his first Sprint Cup Series win of the season as he built a lead at one point of more than six seconds over his nearest rival.
When a two-car wreck brought out a caution on Lap 289 of 334 – just five laps after the previous caution – Truex's crew chief, Cole Pearn, elected to have Truex remain on the track. Unfortunately, only one other car stayed out (Austin Dillon).
The rest of the lead-lap cars pit for new tires and that left both drivers as virtual sitting ducks on the restart.
Kyle Busch, who had fresher tires, eventually ran down Truex and passed him for the lead with 33 laps remaining. Truex ended up finishing sixth.
"We just ran out of tires, you know," Truex said after the race. "Made it through (Turns) 1 and 2 and got into (Turn) 3 and didn't have the grip. Then we fell back and we were just riding around. Everyone had new tires."
A 13-car wreck on Lap 294 put the race back under caution but the clean-up required a seven-lap caution, during which Truex was riding around under caution, building up air pressure in his tires and thus losing grip on the track.
"I can't say enough about the guys and the race car we brought here and the weekend we had," Truex said. "It hurts a little bit but we'll move on and take something positive out of it."
Pearn said the No. 78 team was in a no-win situation on the Lap 289 caution.
"What do you do? You stay (out), they all come. You come and they all stay (out)," he said. "Even after it all equalized out there, we were just as good as anybody. They just had the out-front speed on new tires.
"It's a bummer for the team. We had a great weekend up to that point and had a flawless race until that point. That's NASCAR, though, that's the way it goes."
Pearn said he considered bringing Truex down pit road on the subsequent caution for the 13-car wreck. Rookie Chase Elliott, who had pit when Truex didn't, did take advantage of that strategy.
"It really didn't work out for him," Pearn said of Elliott, who finished fifth. "Those guys only had one lap on their tires and at best you would come out sixth or seventh and it was going to be hard to beat them from there.
"The bed was made."