Subscribe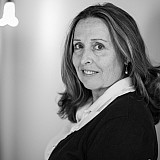 Stewart Haas Racing shakes up the No. 10 and 41 crews with eye on 2015.
In an effort to get a jumpstart on 2015, Stewart Haas Racing will switch the Nos. 10 and 41 crews after this weekend's activities at Martinsville Speedway.
Veteran crew chief Tony Gibson and his men, who have been together since 2002, will support Kurt Busch and the No. 41 Haas Automation team. Gibson and his crew joined Stewart Haas Racing after the end of the 2008 season and backed Ryan Newman during his first four years at SHR.
Danica Patrick will be guided by crew chief Daniel Knost and the squad which was assembled before Busch's arrival at the start of this season. Knost worked as Patrick's team engineer two years ago before he was moved to the No. 39 team with Newman in 2013. He was named Busch's crew chief at the end of last year.
A fresh start
Although Busch, 36, won at Martinsville Speedway in March and earned one of the coveted 16 Chase berths, the No. 41 team was eliminated after the first round. The 2004 Sprint Cup champion, who has 25 career wins, earned his ninth top 10 finish of the season at Talladega Superspeedway on Sunday. However, Busch has struggled to find the feel he's been looking for with his cars this season.
Making this change at Texas gives us three races to get ahead of the testing ban and get a headstart on the 2015 season.

Kurt Busch
"Making this change at Texas gives us three races to get ahead of the testing ban and get a headstart on the 2015 season," Busch told Motorsport.com.
Earlier this month, team owner Gene Haas told Motorsport.com that Busch "has a lot of passion for what he does…that kind of driver requires some special members to make it work and I don't feel we have the right combination."
Comfort zone
Haas added that Patrick's analytical style might be better served with a crew chief/engineer led operation. While Gibson's patience has served Patrick well while working to hone her stock car racing skills, Knost engineering background will be similar to what Patrick, 32, was accustomed to on the IndyCar side.
Patrick posted one win in seven IndyCar seasons prior to moving to NASCAR full-time in 2012. Although Patrick remains 27th in the point standings, the same position she ended in last season, the driver of the No. 10 GoDaddy Chevy has improved her average qualifying effort by nearly nine positions in 2014. Her average finish is three positions better than last year and she's earned three top 10s and led 15 laps.
Knost began working for Haas-CNC Racing upon completing his Masters and PhD in Mechanical Engineering at Virginia Tech in 2008. His first assignment with the organization included chassis simulation and track engineering support.