Subscribe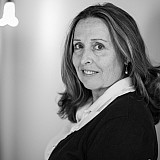 Burns to play prominent role in JTGD Racing's future.
AVONDALE, Ariz. – Brian Burns has agreed to terms with JTG/Daugherty Racing to remain as crew chief for the No. 47 Chevy for the next two seasons.
The Winslow, Ind.-native graduated from Indiana University/Purdue University in 2000. He worked as a race engineer with Earnhardt Ganassi six seasons and enjoyed a lead engineer role with Front Row Motorsports from 2009-2011 before joining JTGD. In 2012, Burns was named crew chief for Bobby Labonte mid-way through the season.
He remained in the role during the transition with AJ Allmendinger last season and qualified for the company's first Chase to the Sprint Cup berth this year following his win at Watkins Glen in August.
Allmendinger is currently 12th in the point standings and rolls off 24th for Sunday's Quicken Loans 500. Team owner Tad Geschickter considers 2014 a breakthrough season for JTGD Racing.
"Well, for 20 years we have been building an organization and heading towards a goal," JTG Daugherty Racing co-owner Geschickter said. "A large part of achieving goals is knowing you can, believing you can and knowing the steps to take.
"At the NASCAR Sprint Cup Series level, we hadn't achieved the highest level of winning races and being with the elite teams in the Chase. Now, we have done that and competed at a high level against those guys. Now, we know we can do it and we know the steps it took to do that. I believe this season can springboard us to the next level just having achieved some of our goals."