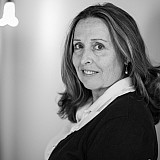 Aric Almirola sidelined with what RPM hopes is "24-hour virus".
With Aric Almirola under the weather, Matt Crafton will take over the majority of driving duties in the No. 43 Armour Ford during first practice. 
Richard Petty Motorsports released a statement on Friday morning saying the team hopes Almirola simply has a 24-hour bug and enlisting the two-time truck champion's services will offer their driver time to rest.
"The plan is for Almirola to make limited laps in practice in order to qualify the car today and retain his starting spot in Sunday's race," RPM said in the release.
Almirola is currently 16th in the Sprint Cup point standings. His sole top-five this season came at Dover. 
After taking a lap in practice, Crafton's early impression of the No. 43 Ford was that the car "was really, really sideways."
"We're going to make some wholesale changes on it," Crafton said. "They added a tremendous amount of drag to the cars, so I think it will drive more like a truck."