Subscribe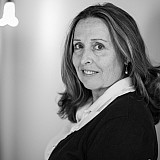 Co-owner Rob Kauffman hopes to "figure something out."
FORT WORTH, Texas – If Joe Gibbs Racing cannot find a Sprint Cup ride for Erik Jones, fellow Toyota team owner Rob Kauffman says Michael Waltrip Racing might have a Camry for the 18-year-old phenom.
Jones won his first XFINITY Series race on Friday night at Texas Motor Speedway. The victory came in Jones' ninth career NXS start.
There are a lot of moving parts, but we would love to figure something out.

Rob Kauffman
"There are a lot of moving parts, but we would love to figure something out," Kauffman told Motorsports.com prior to Saturday's Duck Commander 500.
Kauffman acknowledged he went to Victory Lane last night during Jones' celebration to congratulate Coach Gibbs and Dave Wilson, President and General Manager, Toyota Racing Development.
"Erik was a little busy," Kauffman said with a laugh. "But this is a great rookie class. I've been doing this for nine years and I think this is one of the most interesting rookie class in the hopper. He's one of several talented guys. We have Brett (Moffitt) running for us. He's doing a great job. We need to give him better cars – which we're working very hard on.
"But I'm pretty optimistic we'll figure something out. We have some open seats, potentially. We'd love to expand when it makes sense."
Room to grow
Currently MWR runs two teams – the No. 15 with veteran Clint Bowyer, who is in the first year of the three-year contract and the No. 55 with Moffitt, who is filling in for Brian Vickers while he recovers from blood clots.
"I think Brian's doing better," Kauffman added. "I haven't talked to him in a bit…but right now the important thing is his health."
When Gibbs was asked about Jones future during post-race press conference on Friday night, he replied, "There's no question that at some point very quick he's going to be in a Cup car some. I think we have a bit of a strategy there that we talked about. I think he's ready to go at any time."
With Kyle Busch on the mend, Gibbs has an open seat in the Sprint Cup Series. David Ragan has performed admirably in the No. 18 M&Ms Toyota since first filling in six races ago at Atlanta. His best finish with the team was fifth at Martinsville Speedway. Ragan finished 13th on Saturday night at Texas. He's currently 10th in the Sprint Cup point standings.
If the rumor mill is accurate, Jones could make his Cup debut at Kansas Speedway on May 9th. Should he perform well, Jones could continue in the No. 18 until Busch is ready to return.