Subscribe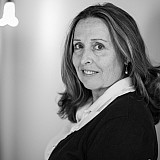 McMurray may be racing's "Big Game Hunter" but he's still missing the Borg-Warner trophy in his cabinet.
CHARLOTTE, N.C. – On Thursday, Chip Ganassi referred to Jamie McMurray, his long-time NASCAR driver and newest Rolex 24 winner, as the Big Game Hunter.
During McMurray's tenure with Ganassi Racing, he has also won the Daytona 500 and the Brickyard 400.
Although McMurray joined elite company with A.J. Foyt and Mario Andretti when he won the Rolex 24 and the Daytona 500, what is missing from McMurray's resume is the Greatest Spectacle in Racing – the Indianapolis 500.
The interest is there
"If I could do it with Chip, if there was an opportunity there, I would want to discuss it at length with him," McMurray said. "My concern is not racing an Indy car as much as you have partners that are paying really big money to be on your Cup car and unless you get the blessing of all of those guys or girls to sacrifice part of the Cup side – because there is sacrifice on the Cup side.
It's interesting that Chip says there's a chance. So, I guess there is a chance. There's a lot of ifs. That would be something. That would be crazy.

Jamie McMurray on running Indy 500
"I watched Kurt (Busch) do it last year. He did a phenomenal job but I think there is some sacrifice on the side of practices you give up and time to your team. I don't know if it's 100 percent fair. But if Chip wants me to do it, it might be a different story."
Busch finished sixth in the Indianapolis 500 in 2014 and won rookie honors.
Ganassi said if McMurray was serious about running the opportunity that "certainly, we would give him the opportunity".
"It hasn't been suggested to me but if it was we would certainly make the effort," Ganassi said.
No experience
McMurray says that his Rolex 24 IndyCar teammates Scott Dixon and Tony Kanaan, who both have won the Indy 500, "jokingly" challenged him to compete against them in an IndyCar at the Brickyard. But McMurray who grew up in Joplin, Missouri, has never been to the Indy 500 nor has he discussed the opportunity with Ganassi.
"I had it on my bucket list to go there – not to race," McMurray said. "I've never even discussed it with (Ganassi), not once. To me, the Indy 500 is an extremely hard race to win.
"When I watch that race, the things that came across my mind were how fortunate Kurt was the year he picked it that the Andretti cars were kind of the dominant cars in the race because Chip, who I've watched for 12-14 years run the Indy 500, you have good years and you have bad years.
"And if you elected to run that race, put the time in, and that year the organization isn't on top and you don't have a chance at winning, it seems pointless. You're only going there to win. There would be no other point of it. There's a lot more factors that go into it.
"But it's interesting that Chip says there's a chance. So, I guess there is a chance. There's a lot of ifs. That would be something. That would be crazy."