Subscribe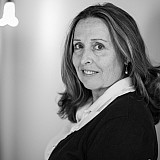 Yes, Tony Gibson re-signed with Stewart-Haas Racing, but his 2015 assignment is uncertain.
TALLADEGA, Ala. - Tony Gibson is keeping the band together – but that might not include Danica Patrick.
For more than a dozen seasons, the veteran crew chief has been supported by the same cast of racers that were assembled at Dale Earnhardt Inc. – and have survived through driver and ownership changes.
Looking back
"We came together in 2002," said Gibson, who turns 50 next month. "So we've been together for a really long time. I know it was a relief for those guys, too, to know that everybody could stay there and everybody's got a job and everybody can work and we can stay there as a group and continue on our little deal. That was big for me also.
My deal isn't for one particular driver. It's where I can be the most beneficial for the company and that's kind of where we left it

Tony Gibson on future with SHR 
"It was a big deal trying to figure out a long-term plan. I was happy they came up with a plan and that they want me there long-term. I was really pleased. We sat down multiple times and everything was really positive. So they put together a plan for three years with an option for '18. I just couldn't be happier. I have six years invested there. I didn't want to have to go somewhere else – and I didn't want to go anywhere else. So I'll be there through 2017."
SHR career
Gibson has been at Stewart-Haas Racing since the beginning. Although he was originally assigned to Ryan Newman and the No. 39 team, Gibson was named crew chief for Patrick in her penultimate race of 2012 and has been with her ever since.
While there has been distinct improvement in her second full season in the Sprint Cup Series, rumors circulated last month that Patrick might be shopping for a new crew chief.
"That's for Stewart-Haas and them to figure out," Gibson said. "I told them when I signed up, I'll do whatever they need me to do – wherever I need to be placed that they think I can do the best job, that's what I'll do. I don't think any of that has been decided as far as I know. I know they'll work on all that stuff and decide who needs to be placed where, for the best, and what makes the most sense for our company.
I came over (to SHR) in December of 2008 when we started building that deal at Stewart-Haas Racing. So I have a lot invested in there

Tony Gibson
"My deal isn't for one particular driver. It's where I can be the most beneficial for the company and that's kind of where we left it."
Patrick is currently 27th in the point standings – one position behind teammate co-owner Tony Stewart. She's posted a career-high three top 10 finishes this season including a sixth-place result at Atlanta – a record best. On Sunday she led seven laps before finishing 19th.
Gene Haas not satisfied
Still, team owner Gene Haas believes that his teams could benefit from restructuring. Despite both Kurt Busch and Kevin Harvick qualifying for Chase and posting four wins between them, he's not pleased with the results.
"Kurt is a unique driver," Haas said. "He has a lot of passion for what he does. That kind of driver requires some special members to make it work and I don't feel we have the right combination. So we're looking at that and make some changes on that team to make it work better. We're really not happy. That team should have done better.
"Kevin Harvick's team should have done better, too. He's been fast all year long, seven or eight poles, leading a huge amount of laps, but we haven't won as many races as we should. So, I think there's a little bit of evaluation with all the teams, but that's pretty common."
Harvick's season has been the highlight of SHR and would be considered successful by any standard. Busch's first year with the team has been rife with inconsistency. He finished seventh on Sunday, his ninth top 10 of the season, but has been dissatisfied with the overall communication of the team. Traditionally, Busch has thrived with an old school type of crew chief such as Gibson.
Every driver is different
"Every driver is so different. Tony is so laid back. Kurt is so intense. Kevin is the happy guy, he's like 'I'll just go out and do it'. Then Danica is very intellectual, she's always analyzing things looking at everything through a microscope, trying to figure out what she can do different here. They're all really unique people."
And Gibson would be an asset no matter what team he was assigned to at Stewart Haas Racing. He's encouraged by the gains the company has made in such a short period of time and looks forward to his future there.
In it for the long haul
"That was one of the biggest things," Gibson said. "I came over there in December of 2008 when we started building that deal at Stewart-Haas Racing. So I have a lot invested in there. I have a lot of skin in the game at that place – and it's a great place to work. To win a championship that fast and a ton of races and making the Chase and accomplishing the things we accomplish there, speaks a lot for our company.
"I'm looking to do the same thing going forward. It's a really good deal for me. I'm glad they have faith in me. They want me there long-term, that makes me feel good. I don't want to be anywhere where I'm not wanted. There wasn't one time when we had any conversation where it was even a question whether they wanted me there or not. It was just a matter of what I'm going to do. So I'm pretty pleased."