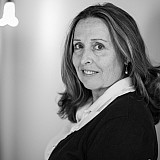 Sponsor changes may be in motion at Joe Gibbs Racing for 2015
SAN FRANCISCO – Is there a new Candyman in the works for next season?
Rumors persist that Carl Edwards' sponsor at Joe Gibbs Racing will be none other than the M&Ms/Mars brand.
While even the Edwards to JGR piece of the puzzle has yet to be confirmed, the most recent speculation has the current Roush Fenway Racing driver with America's most popular confection as his livery for 2015.
Over the last few weeks, representatives from Gibbs have been actively recruiting throughout the garage for a fourth team but both Edwards and Gibbs remain mum on the driver's status.
Where would that leave Kyle Busch? Sources say Monster, a long-time supporter of Busch, would step up to the primary sponsorship level. While Mars has backed Busch for the last seven seasons, the company's tenure with the 29-year-old racer has not always been drama free.
On the performance side of the equation, however, Busch has earned 25 wins in the No. 18 and four Chase berths since 2008. He is currently 10th in the point standings with a victory at Fontana.
Carl Edwards, Roush Fenway Racing Ford
Since Edwards graduated to the Cup Series full-time in 2005, he's posted 22 wins. Edwards has appeared in seven of the last nine Chases. He is currently sixth in the point standings and won at Bristol in March.
Still, it's hard to fathom an athlete as health-conscious as Edwards could embrace a brand with so little nutritional value. When Motorsport.com asked the driver two weeks ago about representing a company that he would not personally support off the track, the response was similar to Edwards' previous "no comment" replies regarding next year.
Stay tuned.