Get alerts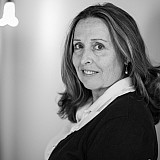 After suffering from health issues and bad luck, Hamlin hopes that hard work is enough to turn the No. 11 Joe Gibbs Racing team around.
Just about the time you're ready to write Denny Hamlin off, he pulls one out of his…well, seat.
That was certainly the case for Hamlin, who won at Talladega Superspeedway on Sunday and likely punched a ticket to his eighth Chase for the Sprint Cup appearance in the last nine years.
Still, despite earning his first restrictor plate points win and his 24th victory in his 300th career Sprint Cup starts, there have been times over the last few years where the Joe Gibbs racer hasn't been able to rely on that seat-of-the-pants feel a driver needs to become one with his car.
As Hamlin explained in the off-season, he "can't fake" the sensation that enables a driver to "feel the race car and feel the edge".
"When you don't feel that anymore, it really becomes hard to do your job at a high level, especially with the competition now," Hamlin said.
Hamlin's chronic back pain has plagued him for years. His accident at Auto Club Speedway last spring – which sidelined the 33-year-old driver for four races and most of the Aaron's 499 – only exacerbated the situation.
Coincidentally, it was the Talladega race last year where Hamlin finally returned to competition full-time. Yet with Hamlin's unstable condition, the No. 11 Joe Gibbs Racing team lacked the necessary consistency in 2013 to become the weekly contender it once was.
"As soon as I came back, we had two, three races of really good things, and then it just went downhill from there," Hamlin said. "We still haven't got to our 2012 performance I guess you could say.
"I mean, '13 started really good and we got in a deal with Joey (Logano) and got injured and then really the last part of last year and we got the win at Homestead, but never got back to where we were top-five every week like we were in '10 and '12."
Crew chief Darian Grubb said the team's momentum was "really good mid-season when (Hamlin) came back and we were loving it", but the wave didn't last.
After May, Hamlin crashed out in four of the next nine races which took its toll on the team.
"As the season wore on when we weren't really performing to our potential and we knew Denny was still hurting and some other things, too, where we kind of struggled a little bit," Grubb said. "It was nice at the end of the season to get that momentum back. We had all of our hopes set on making the Chase, and then when we didn't that kind of let the steam out of our sails for the rest of the season."
By Richmond, Hamlin was so beat up he contemplated surgery but opted to craft a strenuous workout routine instead. With the help of anti-inflammatory injections, physical therapy and Pilates, Hamlin's performance picked up in the Chase with four top 10 finishes including a win in the season finale.
He dominated 2014 Speedweeks by winning Sprint Unlimited, his Budweiser Duel and finished second in the Daytona 500. Finally, Grubb and Hamlin both believed the team was trending upward.
"Being able to get back on track and win Homestead and have a really good start to this season with Daytona was great, and then we realized we still were behind," Grubb said. "We can't just rest on our laurels. We're going to have to work pretty hard to get caught back up."
Like many drivers, Hamlin acknowledges that he hasn't taken to the new Generation 6 as quickly as he had hoped. That's forced him to change his driving style to some degree. The team hit another speed bump in March after Hamlin was sidelined at Fontana with a piece of metal in his eye. Hamlin's absence was followed by four mediocre races where he averaged 18.25.
Hamlin also acknowledged that he's not up to speed when it comes to restarts and needs to be "more aggressive". That was clear by his results at Martinsville Speedway and Richmond International Raceway where Hamlin, a self-proclaimed "short-track guy", has earned one-fourth of his career wins but didn't lead a lap in either race this year.
On the bright side, Hamlin has seven wins on three of the next five tracks and the Talladega win provides the team with a nice insurance policy for September
"We still aren't there, but we're slowly, slowly gaining on it," Hamlin said. "Even though we've had two wins since, we still aren't at the level that we were. We know we've got to work hard to get there."