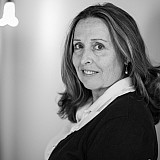 As Motorsport.com first reported last week, Tony Stewart and Danica Patrick will have new crew chiefs for 2016.
On Monday, Stewart-Haas Racing officially announced Mike Bugarewicz will oversee the No. 14  team for Stewart's final Sprint Cup season. SHR has acquired Billy Scott from the recently dissolved Michael Waltrip Racing. He will guide the No. 10 Chevy and Danica Patrick in her third full season on the tour.
"We made these changes after thoroughly evaluating our program to ensure that all four of our teams are consistently strong and competitive," said Greg Zipadelli, vice president of competition, SHR. "In this business, you can't rest and you can never be satisfied. You have to constantly improve. We feel these personnel changes enhance our strengths and shore up areas where we needed to be better."
Most recently, Bugarewicz was Rodney Childers team engineer on the No. 4 championship crew with Kevin Harvick. After earning a BS and MS in mechanical engineering at Penn State, he moved to Roush Fenway Racing in 2005. He joined SHR as Childers built the No. 4 team following the 2003 season. 
Stewart's former crew chief Chad Johnston was recruited by Chip Ganassi Racing to oversee Kyle Larson and the No. 42 Target squad. 
"We have great people at Stewart-Haas Racing and these changes prove that," said Stewart, co-owner/driver of SHR. "We were able to promote from within while also adding new talent.
"Change isn't easy, and that's particularly true when it comes to my relationship with Chad Johnston. He served as my crew chief during two very difficult seasons. He was always supportive and he's become like a brother to me. I think very highly of Chad and wish him nothing but the best in his new opportunity."
Scott replaces Daniel Knost, who was named Patrick's crew chief with three races remaining in 2004. Scott, 38, was Childers race engineer at MWR and was promoted to crew chief in 2014 for the No. 55 Toyota. Over the last two seasons, Scott worked with David Ragan, Brian Vickers and Michael Waltrip and on the No. 15 team with Clint Bowyer. Scott started his career in racing then returned to UNCC, where the Land O' Lakes, Florida native earned a BS in mechanical engineering in 2005. 
Knost, 36, was named manager of vehicle dynamics. According to the team release, "Knost will oversee a number of the organization's technical efforts, with a specific focus on track simulation and racecar performance." Knost started as a crew chief in 2004 with Kurt Busch before switching positions with Tony Gibson after the fall Texas race in 2004. Knost was a holdover from the Haas-CNC Racing days. He joined the operation in 2008 after completing his MS and doctorate degrees from Virginia Tech.