Get alerts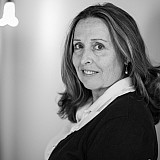 Patience runs thin for Ryan Newman and Denny Hamlin at Michigan on Sunday.
In just six days, NASCAR Sprint Cup drivers will battle it out at Bristol Motor Speedway.
But at Michigan International Speedway on Sunday, it appeared that a couple of drivers were already taking issue with fellow competitors -- Hendrick Motorsports drivers to be exact.
Denny Hamlin didn't care for the way that Dale Earnhardt Jr. raced him in the middle stages of the Pure Michigan 400.  Hamlin took offense that the No. 88 Chevrolet raced him  like "some lapped car".
"We can't accelerate down the straightaway like they can," said Hamlin, who insisted the Toyotas are "down 50 horsepower" compared to the Hendrick engines. "I'm eventually going to let him go, but I'm not some lapped car that you can shove to the high side and I'm gonna back off.
"If I choose to be an ass and hang on to your right rear corner and fight for every position, it's my prerogative and what I have to do with the cars that we're running right now."
If I choose to be an ass and hang on to your right rear corner and fight for every position, it's my prerogative and what I have to do.

Denny Hamlin 
Hamlin rolled off 21st on Sunday. Earnhardt started 25th but damaged the right side of his car on Lap 22 when he ran into the Kyle Larson exiting his pit stall. Although he recovered and salvaged a fifth-place finish, Earnhardt had to fight his way through the field for that result.
"Yeah, I ran him up the track a little bit early in the race – way, way early – and he didn't like it too much," Earnhardt said. "I've been run up the track, too. I don't like it either but I didn't want him hanging on my quarter panel all the way down the front straightaway, three-four wide. I just wanted to get on by him because we were flyin', hauling ass."
Hamlin finished seventh. While he acknowledged after the race that he was doing "everything I can to keep up with the Hendrick engines", Hamlin didn't appreciate being "crowded" up to the Turn 4 wall.
"We overachieved a lot," Hamlin said. "Frankly, they should be embarrassed that we're on their rear bumper."
Even fellow Chevys can't compete with HMS
Ryan Newman, driver of the No. 31 Richard Childress Racing Chevy, was equally miffed by another Hendrick driver – Jimmie Johnson, who with 12 laps remaining in the race the No. 48 Chevy muscled his way pass Newman for 10th before finishing ninth. Newman, who finished 11th, spoke to Johnson at his transporter after the race.
It was just normal Ryan Newman stuff...

Jimmie Johnson
While Chevy representatives did not ask Newman for comment regarding that situation, Johnson offered, "it was just normal Ryan Newman stuff." Johnson was less annoyed with Newman and more disappointed that a mechanical issue with shift lever prevented him from a better finish.
"Anybody who has watched this sport long enough or has been in a race car out there understands the frustration that comes along with racing Ryan," Johnson said. "Just normal Ryan stuff. And I don't want to take away anything from what this awesome race team did.
"Granted, we put ourselves in a bad position with the shift lever breaking off and was able to rally back and get ourselves a good finish. It was unfortunate we didn't get any further up in the field, but we still salvaged a lot today."
For Johnson, who is seventh in the point standings, it was his first top 10 finish in six races.
But for Hamlin, Newman and the other non-Hendrick powered cars that watched Jeff Gordon win -- again -- and the damaged vehicles of Earnhardt and Johnson both finish in the top 10, it's nothing to be "embarrassed" about. It's just reality.