Subscribe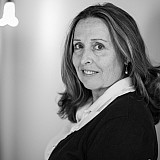 Jimmie Johnson and Kasey Kahne battle from career-low starts in Sunday's Toyota Owners 400 for top 10 finishes.
Jimmie Johnson and Kasey Kahne persevered at Richmond International Raceway on Sunday.
The Hendrick Motorsports teammates performance was a complete contrast to Friday's qualifying effort. After topping the speed chart in Happy Hour, the last thing Kahne expected was to wind up 40th in time trials.
But Kahne wasn't alone at the back of the pack when the rain-delayed Toyota Owners 400 Sprint Cup race finally started at Richmond International Raceway. His Hendrick Motorsports teammate Jimmie Johnson was two rows ahead of Kahne. Dale Earnhardt Jr. was the third of five Hendrick cars entered the race that failed to transfer out of the first round of time trials.
Coming through the field
Before the first caution on Lap 50, all three cars rebounded into the top 20. Johnson and Kahne eventually finished third and sixth, respectively. While the Hendrick cars have posted solid finishes this season and all four drivers are in the top 10 in the point standings, that same consistency is missing across the board in qualifying.
Gordon, who finished eighth on Sunday, is the only Hendrick Chevy to start from the pole this season – and he has twice. He leads his teammates with an average qualifying effort of 11.6.
Johnson is at the other end of qualifying spectrum with an average of 17.3.
So Fridays, we've got to get those better in order to really win as often as we'd like to.

Jimmie Johnson
"We had a great race car and I really felt like that was the case on Friday, except for our qualifying lap," Johnson said. "I don't know what happened on Friday and in general, I'm not the best qualifier.
"So Fridays, we've got to get those better in order to really win as often as we'd like to. We've got two wins and we're making the most out of these poor starts and poor pit road picks. We've got to get better on Fridays."
So far, it's worked out for Johnson. His average finish is 12th.
Where the rubber meets the road
Kahne believed the culprit in his qualifying effort was a bad set of tires. It was clear by his practice times and his ability to work his way into the top 10 by Lap 100 and into the top five 104 circuits later that Kahne had a fast car.
But the team experienced a similar situation during the race where not all of his tires were uniform. And when a set of tires is off, such as was the case in Kahne's penultimate pit stop, it's difficult to maintain position.
While it was a solid recovery for Kahne, on a .75-mile track such as Richmond it would be easier to contend for the win if half the race wasn't spent battling the field to get to the front.
"I was happy with the way the day ended up," Kahne said. "The team did a good job.  The pit stops were consistent and strong all day.  I would say our best race of the year there, at least it felt like one of our better ones. 
"I felt good about that and we just have to keep working.  We are getting closer at times.  I'm glad we finished strong today because the second to last run was a really bad run.  I'm glad the final run we got the right set of tires on."
With two wins to his credit this season, Johnson isn't worried about making the Chase. On Sunday, however, the nose on the No. 48 Lowe's Chevy was damaged as he fought his way to the front. After the second caution, Johnson restarted ninth on Lap 136 and remained in good shape for the finish but only Kevin Harvick could keep up at the end with race winner Kurt Busch.
"We worked hard to make (the car) last in the long run and with all the long runs that we had," Johnson said. "I was able to get through the field and get this Lowe's Chevy up front. Those last few restarts I was able to hang on and duke it out with those guys and get a nice top three finish."
Johnson remained fourth in the point standings, 58 markers behind Harvick, and second on the Chase grid.