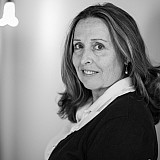 Trevor Bayne triggers three car accident in the Duel.
DAYTONA BEACH, Fla. – Trevor Bayne came down a little early out of Turn 2 in front of Kyle Larson on Lap 52 in the first Duel on Thursday night.
Ty Dillon received minor damage in the incident and broke his shifter in the process.
Bayne reported to the No. 6 Roush Fenway Racing team, "The right front is pretty bad".
Bayne came to pit road for repairs but was able to rejoin the field with five laps remaining. He lined up 22nd for the restart.
Larson told his team, "The steering is bad, I don't know how the body look." Larson restarted fifth then radioed, "It's barking like crazy."
Larson rebounded to 15th.  Dillon and Bayne finished 16th and 22nd, respectively.