Get alerts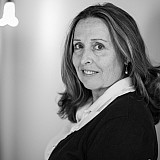 As Motorsport.com first reported, Clint Bowyer will spend his gap year at HScott Motorsports (HSM).
Bowyer will pilot the 5-Hour Chevy for the Harry Scott Jr.-owned-team in 2016 prior to taking over driving duties in the No. 14 Stewart-Haas Racing (SHR) Chevy in 2017. Tony Stewart officially announced his retirement from NASCAR Sprint Cup competition on Wednesday.
"Clint's a 10-year veteran that brings leadership, experience and winning ways to our organization," Scott said. "Clint's personality and enthusiasm for racing is something that we're going to welcome to our organization.
"Although he'll only be with us for one year, we plan to make the most of it on and off the track. Our goal next year will be to win races, to make the Chase and contend for a championship."
Bowyer, 36, has eight wins, two poles, 57 top fives and 161 top 10 finishes in 348 starts along with five Chase appearances and an Xfinity Series championship.
HSM will have a technical alliance with SHR and 5-Hour will serve as the primary sponsor in 24 races.
"For us to compete at a higher level we needed all of the right elements to come together," explained Scott. "I believe those elements came together with the driver in Clint, sponsorship from 5-hour ENERGY and the extended relationship with Chevrolet, Hendrick Motorsports and Stewart-Haas. This opportunity has brought an unprecedented level of excitement to our entire organization."
Since 2012, Bowyer has piloted the No. 15 Toyota for Michael Waltrip Racing. Although he's qualified for the Chase in three of the last four years, Bowyer hasn't been to Victory Lane since Charlotte in the fall of 2012.
Bowyer's progress at MWR has been hampered by the Spingate debacle in 2013 and most recently at Chicagoland, where the No. 15 Toyota was too low on all four corners and cost the team 25 owner and driver points which knocked him to the cellar of the Chase standings.
"We're going to build a great program here and when I leave there, I want to leave there with him having a winning organization and an established team to where he can put the next driver in and go for broke just like he did for us," Bowyer said. "That's what I want to do at HScott Motorsports."
A fresh start
The move to HScott Motorsports and consequent home at SHR will offer Bowyer the opportunity to revitalize his Sprint Cup career.
Scott's foray into NASCAR began as a sponsor before he moved into the ownership side of the sport. In late 2013, Scott purchased James Finch's Phoenix Racing team. The following season, he fielded a full-time effort for Justin Allgaier and then expanded his Cup operation to two cars this season with Michael Annett in the No. 46 team.
Scott also fields teams in the Xfinity and K&N Pro Series.