Get alerts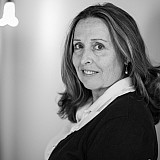 Clint Bowyer spoke to the media Friday regarding the news that he will be leaving MWR at the conclusion of 2015.
In the best interest of everyone at Michael Waltrip Racing — including himself — Clint Bowyer felt it best to lay the cards on the table.
When MWR announced it would cease operations at year's end on Wednesday, it would offer employees an opportunity to get a head start on next year and the teams to concentrate on performance — not the rumor mill.
I need to start actively pursuing my career and that's what I'm doing

Clint Bowyer
The statements came out three weeks after the company's primary investor Rob Kauffman announced he was cutting ties with Waltrip to partner with Chip Ganassi.
'These employees are real people'
"It's very important, these people are people," Bowyer said. "These employees are real people with real lives with real families and a lot at stake. They're racers just like I am. The racer in you doesn't change the reality side of life and reality is that you need to provide for your family.
"I thought it was extremely important to me to get in front of that and I owed it to these employees to get this done as soon as possible even knowing where we're at on the bubble and everything in the Chase. I think being honest and being straightforward and doing that for these people in the long run will set them up to make the most out of a difficult situation for us all and that's me included."
Initially, it was assumed that Bowyer would join Kauffman at Chip Ganassi Racing. However, both Kauffman and CGR confirmed on Friday that the organization would remain a two-car operation.
Where will Bowyer end up?
Bowyer kept his cards close to the vest regarding his plans for 2016 and beyond. Despite signing a renewal last year — and beginning the first of a three-year contract with MWR and 5hour Energy — the driver said repeatedly his future did not align with team owner Rob Kauffman. He did not discount taking a one-year deal for next year until a premiere seat opens up for Bowyer in 2017.
"I need to start actively pursuing my career and that's what I'm doing," Bowyer said. "The first piece of the puzzle is set on the table and now we have to go to work on all of our behalves. As far as our performance, I thought it was more dangerous in my mind of making an announcement like we did in Pocono and not saying anything for another month and a half, we owe it to those people to be honest with them and it was not a day later than what we made our agreement that they were told.
"You have to get that piece of the puzzle and the factual information on the table as soon as possible so we can all start working on our futures and what that holds…what I'm going to have in the future and what that future holds for me will be another announcement and I'll tell you as soon as possible. It's as simple as that.
The appeal of 5-Hour Energy
Bowyer's sponsor 5-Hour Energy first underwrote what was then the Nationwide Series race at Dover in May 2011. The company then supported Steven Wallace in that Series prior to moving with Bowyer to MWR the following year.
"With 5-Hour ENERGY, it's as simple as this – I've worked really hard in my career to have great partners," Bowyer said. "I've been with a lot of great companies and been a spokesperson for them. The relationships – very proud of the relationship and the partnership that I have with 5-hour, I think we can all agree how could there ever be a better fit to fit my lifestyle and the way my character and everything, I'm all about. It's a great fit.
I see no reason why somebody that works hard and wants it like I do in this sport can't have a job for as long as they want

Clint Bowyer
"That being said, they're no different than I am. We're back to we didn't see this coming, we're both in a situation where we've got to see what the future holds for both of us and move forward from that."
Bowyer and 5hour make for an attractive package. Along with a driver that has eight Sprint Cup wins, the support of a eight-figure sponsor is appealing to any company in the garage right now.
A variety of teams have expressed an interest in Bowyer, however, as Motorsport.com first reported, the frontrunner for now appears to be HScott Motorsports. Not only would Bowyer provide an effective tool to the young organization — as far as having a winning driver to set a baseline for future development — but the company's relationship with Hendrick Motorsport and Stewart-Haas Racing would provide the driver with an easy transition into the No. 14 Chevy. Bowyer is the top candidate for Tony Stewart's ride once the three-time champion retires.
The lasting effect of Spingate
Bowyer does not feel that Spingate at Richmond two years ago — where the No. 15 Toyota took a dive to draw a caution — was the catalyst for MWR's current state of affairs. He acknowledged that his car "was fully funded" for the next three years. The eventual dissolution of MWR was a "business decision" by Kauffman.
"I'm proud to work for MWR and work for Rob," Bowyer said. "I'm happy for that experience, but to answer your question I just don't and that's because we were a two-car organization. We were setup and moving forward to a two-car organization. It wasn't like we were forced in a weird situation and that's my honest, legit answer to that.
I'm confident in the sport, I love this sport and the sport has been good to me and my family – had a lot of great partners and a lot of great organizations that I've worked for and I see no reason why somebody that works hard and wants it like I do in this sport can't have a job for as long as they want."
Holding onto a Chase berth ... barely
For now, Bowyer, who is currently 15th in the point standings, will concentrate of the task at hand — qualifying for the Chase. Bowyer missed the Chase last season and is currently on the bubble with three races remaining before the playoffs begin. However, he remains optimistic that despite the drama surrounding MWR, the No. 15 team can persevere.
"I have a good team, we're racers," Bowyer said. "These guys are all racers at heart. After our announcement Wednesday, every single one of my guys and employees at MWR got up and obviously know the future, but my guys in particular these road guys that are on the road with me every week, all of them said, 'Listen, we have a job to do, you get your damn head straight and let's go after this championship and end this on a bang.'
"That's the fire, the desire and the passion that racers have and you can't take that from any of us. Very proud of my team and the people that were organized around me from day one at MWR and it hasn't changed today. We're going to do just that."
More: Rob Kauffman comments