Get alerts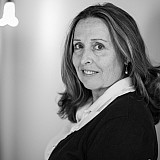 Team Penske racer picks up his first Sprint Cup win on a road course.
Before Saturday, Joey Logano had not won a road course race. 
On Sunday, he became the first driver to sweep the NASCAR races at Watkins Glen. 
"It's pretty cool to get a road course win," Logano said after winning the Cheez-It 355 on Sunday. "It means so much to me and sweeping the weekend, I've never swept a weekend before so this is a really, really special weekend." 
It makes up for last week. We lost the race last week the same way, so it makes up for it to get it this week.

Joey Logano
Logano won from the pole in the Xfinity race on Saturday after leading 39 of 82 laps. His only top five finish at Sonoma came earlier this year. But on Sunday, Logano started 16th, pitted for the final time on Lap 58 and came through the field to second-place with eight laps remaining in the race. 
Helping Harvick to run out
"I was running down (Kevin) Harvick there for a little bit and once I got close to him he started to pick up his pace a little bit, which was good because I needed him to run out of gas," Logano said. "I started to catch him a little bit and I drove into one too hard and started to wheel hop.  I just about lost it and at that point you just hope he runs out of gas, which he did in the last corner. 
"It makes up for last week.  We lost the race last week the same way, so it makes up for it to get it this week." 
Harvick put up a good fight leading 29 of the last 30 laps — except the final corner coming to the checkered flag when the No. 4 Budweiser Chevy ran out of gas. That enabled Logano to pass him — and Kyle Busch followed for second. 
"Sorry about that," Harvick told the crew after crossing the line third. "I thought I'd done a pretty good job of saving fuel under the caution. Really, I was just running as fast as I needed to, to protect the lead there as I was in front of the No. 20 (Matt Kenseth). And once the No. 22 (Joey Logano) got there, I had to pick up the pace just a little bit.
"But all in all, our Budweiser/Jimmy John's team did a great job today and we were in position to have a win; two corners away. But that's just kind of how the middle of this season has gone. We've had really fast cars but the circumstances have just gotten the best of us. So, hopefully we're saving that up for the last 10 weeks."
Matt Kenseth, Kurt Busch, Clint Bowyer, Brad Keselowski, Carl Edwards, Sam Hornish Jr, and Jimmie Johnson rounded the top 10 among a sold out crowd at Watkins Glen. 
Busch in the Chase
With Busch's second-place finish, he earned 43 points — enough to move into the top 30 in the Sprint Cup point standings and cover the requirements for a spot in the Chase for the Sprint Cup. 
"We couldn't afford running out of gas like we did last week and taking home an even worse finish this week because of how many cars finish on the lead lap typically at a road course," Busch said. "We'd be back in the 30s somewhere.  I'm sure that was weighing on Adam's (crew chief Stevens) mind on being able to save it and make it to the end and just playing it a little bit more cautious, which is fine.  I'm with Adam 100 percent of the way all the time.  He's doing a great job right now.  
"For us to be in the top 30 right now, that obviously allows us to change our mindset maybe a little bit here going forward.  We maybe could have played this race a little bit differently if we were like the 4 car who had absolutely nothing to lose, and lo and behold, they run out and come home third.  We run out and come home 21st last week.  Just an overall good day for us, though, with our bunch."
Polesitter AJ Allmendinger led the first 21 laps but finished 24th after he stalled on the track with an electrical issue during the fourth caution on Lap 51. The race was red-flagged during that caution for 9:03 after fluid was dumped on the track from Jamie McMurray's Chevy after he got into Logano on the Lap 50 restart.
Tony Stewart, making his comeback at The Glen following a two-year absence, started third but finished last after breaking a rear-end gear on lap 56. Jeff Gordon, making his final road course start, finished 41st with brake problems.
For Logano, 25, it was 10th career Sprint Cup win — and his second victory in 2015. Logano remains second in the Sprint Cup standings, 42 points behind Harvick.
Matt DiBenedetto (26th) was the highest finishing rookie.