Get alerts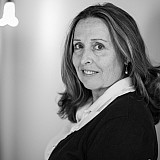 Defending Cheez-It 355 winner AJ Allmendinger will start from the pole for Sunday's Sprint Cup race.
AJ Allmendinger continued to prove he's NASCAR's King of the Road — courses that is.
Allmendinger swept the pole positions for both Sprint Cup Series road courses this season with a top time of 68.992-seconds (127.839 mph) at Watkins Glen International. 
"If we get beat, it's all good," Allmendinger said after making his lap. "That was all we had man, so good job."
Allmendinger, the defending winner of the Cheez-It 355, earned his fourth career Sprint Cup pole on Saturday.  He understands how "critical" track position is -- particularly on a road course.
"Everybody is so close," Allmendinger said. "It's tough to pass. You start beating and banging on each other. Your fenders get torn up here and you can't have that. It's very aerodynamic-dependent. It's a good start. Strategy plays a lot in this race; fuel mileage and everything. I can't thank everybody at ECR enough for giving me the horsepower. I don't know if I'll sleep any better tonight, or not; but I'll be ready for tomorrow."
Martin Truex Jr. (69.139-seconds), Tony Stewart (69.187-seconds), Kevin Harvick (69.221-seconds), Jeff Gordon (69. 349-seconds) and Kyle Larson (rounded out the top six qualifiers.
"I feel really good about the car in race trim," Truex said. "We really picked up a lot yesterday."
Dale Earnhardt Jr., Kyle Busch, Jimmie Johnson, Austin Dillon, Brad Keselowski and Justin Allgaier will comprise rows four through six.  
First Round
Allmendinger also posted the fastest lap in the first round of qualifying — 127.523 mph. 
The Chevys of Kevin Harvick (127.280 mph), Jimmie Johnson (127.217 mph), Jeff Gordon (127.280), Martin Truex Jr. (127168)  and Tony Stewart (127.108) rounded out the top six speeds. Kyle Busch in a Toyota and Brad Keselowski in a Ford posted the seventh and eighth quickest times followed by Kyle Larson and Dale Earnhardt Jr. 
"You're in man, good job," spotter T.J. Majors 
"We're driving these things real hard," replied Earnhardt. 
Justin Allgaier and Austin Dillon were the last two cars to transfer in the first round of qualifying.
Matt DiBenedetto was the fastest rookie (27th). T.J. Bell was the only driver that failed to make the show.