Get alerts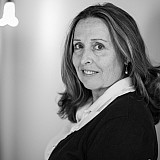 Penalties on the No. 33 Chevy reduced from P4 to P2.
After a five-hour hearing with the National Motorsports Appeals Panel on Tuesday, the penalties imposed on Circle Sport Racing were reduced from a P4 to a P2.
The original P4 infraction stemmed from an illegal rear truck trailing arm and assembly kit which were mounted incorrectly on the No. 33 Chevy for the Sprint Cup race at Auto Club Speedway on March 20. The material used for the trailing arm mounting bracket was aluminum and not "magnetic steel flat plate with a minimum thickness of 0.169 inch" which is required per the rulebook.
The violation was found in inspection prior to the car hitting the track. The rule book was revised subsequent to officials discovering the assembly process on March 24. Circle Sport received its penalties two days later.
Representing the National Motorsports Appeal Panel in this hearing was Russell Hackett, Lake Speed and John White. The panel concluded:
"The Appellants violated one of the rules set forth in the penalty notice, specifically with regards to the aluminum component, but that the other infractions are subject to interpretation."
Circle Sport Racing team owner Joe Falk told Motorsport.com he was "satisfied" with the result.
"We probably should have looked at the part before we submitted it, that would have been the thing to do," Falk said. "I thought we violated something but it wasn't as severe of a penalty as I thought."
With the P2 penalty, CSR's fine is reduced from $50,000 to $20,000. Instead of a reduction 35 points, CSR was only docked 10 – which Falk acknowledged was "a big deal".
"I thought the hearing was fair and impartial. I think the panel did a great job."
Crew chief Richard "Slugger" Labbe, who was suspended for three races, will serve the third race of his suspension this weekend.