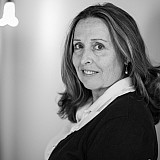 Thirteen fans were evaluated early Monday morning after Austin Dillon flew into the fronstretch fence.
Thirteen race fans at Daytona International Speedway were assessed in the grandstands after Austin Dillon's car catapulted into the fence just beyond the start-finish line (Crash Video). 
As Dale Earnhardt Jr. took the checkered flag, Kevin Harvick plowed into Denny Hamlin who spun backward and flipped the No. 3 Chevy into the catchfence. 
According to DIS president Joie Chitwood, eight of the guests declined care, four were treated at the track and one fan was sent to a local hospital but was in stable condition before being released around 5am, local time.
'Fence did its job'
Ultimately, Chitwood says fence performed correctly. 
"I was proud of the emergency rescue team that responded to the incident after the race," Chitwood said. I'm really proud of the fact that the fence worked and the additional safety enhancements of the Daytona Rising project did its job, as well.  
"We'll take this situation, we'll learn from it, we'll analyze it, and we'll round up our engineering team and see if there's any additional things we can learn to get better the next time.  Really proud of the effort of our team and who responded and that the fence worked and that the enhancements of the Daytona Rising project worked, as well."
As recently as 2013, Kyle Larson was launched into the frontstretch fence at Daytona on the final lap of the season opening XFINITY Series race which led to further improvements. Over the last few years, Chitwood says DIS "learned a lot whether it's fencing or the facility itself in terms of enhancements". 
Fans farther away from race track
"One of the elements of the project of Daytona Rising was no longer having fans or individuals on Rim Road and closing off the grandstands on the front row, so those were in the new sections, and that was what was in place today, and I think it did a very good job."
NASCAR spokesman Brett Jewkes said the remains of the No. 3 Chevy will go back to the R&D Center for further evaluation.