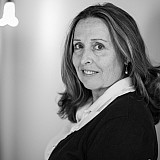 Aric Almirola enters the playoffs with a solid run in the Chase opener before engine fails on Lap 230.
JOLIET, Ill. – Aric Almirola was leading the Sprint Cup race at Chicagoland Speedway when the engine blew on the No. 43 Richard Petty Motorsports Ford.
He finished 41st – the last among the Chasers.
Almirola started 23rd and came from 12th on the Lap 186 restart to sixth. He assumed the point on Lap 229, but ended up in the garage two laps later.
Entering the weekend, he had an average finish of 15 on the 1.5-mile track.
"The motor just let go," Almirola said. "My hat goes off to (crew chief) Trent Owens and all the guys on the Eckrich team. Our Fusion was really fast and it just wasn't meant to be today. The motor let go. Doug Yates builds awesome horsepower for us every week and we rarely have any engine issues at all. It happened but we had a lot of horsepower while it lasted."
Brad Keselowski won the race, Jeff Gordon, Kyle Larson, Joey Logano and Kevin Harvick rounded out the top five.
Almirola entered the weekend expecting to have a shot following a solid test at Chicagoland. Almirola felt if he could get through the first three races of the Chase without incident, he had a good shot at advancing to the second round.
After climbing from the No. 43 Ford, Almirola said the only way to describe his Chase debut was "heartbroken".
"I am really proud of my guys," Almirola said. "We have nothing to hang our heads about. They brought me an awesome race car. We drove from 23rd up to the top-10, running sixth with just over 30 to go and it just wasn't meant to be. We will regroup and go to Loudon and Dover and try to be spectacular."