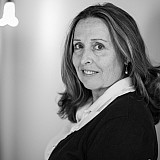 Hendrick Motorsports is the class of the field with all four teams showing in the top 10
It was a Chevy Show at Michigan International Speedway on Sunday with Jimmie Johnson taking the top prize.
After 25 attempts – including two engine failures in his previous three starts – the six-time Sprint Cup champ finally earned the long sought after win at the two-mile track in Chevrolet's backyard.
Johnson's third victory of the season was the fifth consecutive win for Hendrick Motorsports in 2014.
"We have figured out every way to lose this race," Johnson said. "And today we were able to get it done…Thanks to Chevrolet and the fans and my fans. And for so many years, my dad was here and I wanted to win this race with him here. But I know he's up in Upper Michigan with my two brothers, racing some off-road trucks.
"So, Dad, we did it finally. And then as a father (himself), what an awesome day. It tickles me deep. And I sure want to win everybody out there a Happy Father's Day."
Seven Chevys – six powered by Hendrick engines -- finished in the top eight with third-place Brad Keselowski spoiling the sweep. Keselowski was quite vocal in his assessment of the Hendrick Motorsports' teams' dominance.
"We all have got a little bit of work to do because it's pretty obvious that the Hendrick engines are way ahead of everyone else," Keselowski said. "Usually that's not something you catch up with in one season. As far ahead as they are right now, they're probably a full season ahead of everyone. We've got work to do to get there.
"Thankfully we've got I can't remember, 12, 13 weeks until the Chase starts, and I know we've got some stuff coming up for that, but I think we've got at Penske, I think we're right there, kind of just maybe a half a nose behind the Hendrick cars or Hendrick powered cars, whatever you want to call them. But we need just a little bit more, and if we can do that, I really feel like we can kind of have a strong march over the fall and have a shot at running for the championship."
Race action
Kevin Harvick had the dominant car on Sunday. The polesitter led six times for a total of 63 laps but finished second and understandably disappointed with his pit crew once again.
"The car was fast, just wound up on the wrong side of all the strategy," said a dejected Harvick. "We finished second, and that's it." Fourth-place Paul Menard posted his second top-five of the season – and just the second top-five for Richard Childress Racing.
"What a great Father's Day weekend," Menard said. "To have my daughter with me in Victory Lane yesterday (after winning the Nationwide race), and my Dad is here today. Two top-fives.
"This car has been really good since we unloaded. It had pretty good speed. We just lost a little track position during the race, and Slugger (Labbe, crew chief) and (engineers) Justin (Alexander), James (Small) made a good call to do the pit strategy the way we worked it out. It all worked out at the end. Really good car. Good clean air. The clean air at the end made a difference."
Kasey Kahne, Hendrick Motorsports Chevrolet
After wrecking seven laps into the race on the backstretch, Kasey Kahne fought back for just his second time five finish of the season with teammates Jeff Gordon and Dale Earnhardt Jr., just behind him.
With misfortune Kahne has endured over the last month, the driver of the No. 5 Chevy was simply happy to finish.
"Yes, we really needed that, especially where we started getting in (Kyle) Larson's wreck there at the start of the race. We kind of got going from there. We made a lot of adjustments. It took about an hour and a half to get our car right with different adjustments and things.
"It was nice to get things going...all the guys did a nice job with our Chevy. It was a battle, it wasn't easy today."
Still, Johnson made the most of Chad Knaus' "creative" pit strategy. On Lap 165, Knaus called for four tires under green flag conditions. Johnson lined up 16th with 30 circuits remaining. Once pit stops cycled out, the No. 48 Chevy was back at the point with 10 laps to go.
"Well, we had a good lead, so it allowed me to take care of my stuff," Johnson said. "When I heard 10 to go, and I've been there before with the lead. I heard five to go, I've been there before, didn't win. Taken the white with the lead and didn't make it back.
"So I was really I wasn't taking anything for granted on that final trip around, and about 200 yards before the finish line I knew if the car exploded I'd still slide across the finish line and it didn't matter. That's finally when I relaxed and let it go."
Jimmie Johnson, Hendrick Motorsports Chevrolet takes the win
Gordon led four times for a total of 39 laps en route to his 69th career Cup win. Although Gordon retained the point lead, Johnson jumped up to second in the standings and trails his Hendrick teammate by 15 points.
"I'm just thrilled on multiple levels," Johnson said. "The success that we've had as a team, kind of hitting our stride and getting to victory lane three times in the last four weeks, our teammates and their success, the company, and you look at our engines in our cars and what they're able to do, Rick (team owner, Hendrick) gives us all the tools to go out there and do our jobs and to have everything so fast and so good, you want it to last forever.
"We know that it won't, but it's just a good time to sit back and reflect and enjoy it."