Get alerts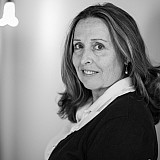 Kyle Busch has locked himself into the postseason after his top ten run at Darlington.
Kyle Busch became the 11th driver to lock himself into the 2015 Chase for the Sprint Cup with his seventh-place finish at Darlington Raceway on Sunday.
Busch's eighth top 10 finish in 14 starts, vaulted the driver of the No. 18 M&Ms Toyota to 27th in the point standings — with a 51-point advantage over 30th-place Justin Allgaier with one race remaining to set the Chase field. 
Busch does the improbable
Busch missed the first 11 races after he sustained a compound fracture to his right leg and broke his left foot in the season-opening Xfinity Series race at Daytona International Speedway on Feb. 21.
"Making the Chase was something we weren't all sure was possible after my injuries," Busch said. "It's a great opportunity to be with these guys on this M&M'S Crispy team. They're working really hard at Joe Gibbs Racing – we've got a lot of speed and I think all four cars have a really good shot at this championship.
"I had my hands full tonight. I think I just got a little behind on what our adjustments needed to be for the race, but our whole team just really turned this thing around and it turned out to be a solid finish for us."
For Busch, it's his eighth appearance into the post-season and the first-time Joe Gibbs Racing has qualified four drivers into the Chase. With four victories, Busch is currently tied with Jimmie Johnson for most wins in the season. He is currently second on the Chase grid. 
All four JGR teams locked into Chase
His team owner, Superbowl-winning Coach Joe Gibbs, called Busch's accomplishment "a great sports story".
"Everything that happened to us there at Daytona and then for him to bounce back in 11 weeks, I felt like the odds were against us," Gibbs said. "And for him to be able to pull this off and come back, win four times and get back in the Chase tonight ‑‑ they had a great game plan, Adam and Kyle. They talked all night about the game plan, what they wanted to do, and first up was to make sure that they had enough points tonight that they didn't have to worry next week.
"So that was a big deal for them, and it was great for Kyle."
Five spots remain with one race — Richmond International Raceway — to decide the Chase grid. Anyone driver in the top 30 without a win would automatically qualify for the playoffs.
Looking for a win...
Currently, Jamie McMurray has a 44 point lead over Clint Bowyer, who is 16th on the grid and on the bubble. McMurray, who finished 14th on Sunday, could have clinched a spot had he finished one position higher in the Southern 500.
Ryan Newman trails McMurray by 12 points, followed by Jeff Gordon (-26), Paul Menard (-34) and Bowyer. Aric Almirola is 16th in the current point standings, but 17th on the grid sans wins. He would have to gain 30 or more points on Saturday at Richmond to surpass Bowyer, 38 to pass Menard.