Get alerts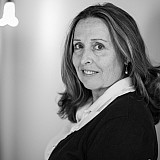 NASCAR introduces a fresh paint scheme for the Chase field
NASCAR announced a new paint scheme for the contestants in the 2014 Chase for the Sprint Cup on Tuesday.
Each of the 16 cars will be distinguished with yellow numbers, front splitters, front fascia and windshield header and will feature a Chase logo on the front quarter panel.
Earlier this season NASCAR introduced a "winner" sticker that competitors affix above their driver's side windows in Victory Lane.
The Chase field will be determined following the Race at Richmond International Raceway on Sept. 6. Dale Earnhardt Jr. and Brad Keselowski have already clinched spots for the Chase – if they qualify for the next seven the races. The Chase begins at Chicagoland Speedway on Sept. 14.