Subscribe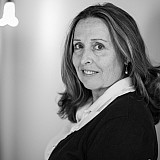 The Nationwide Series points leader will run a limited schedule in Cup, likely with support from NAPA.
Rick Hendrick expects to see Chase Elliott in a Sprint Cup car next year.
Appearing on SiriusXM NASCAR Radio's Tradin' Paint on Wednesday, the team owner of Hendrick Motorsports acknowledged that the 18-year-old phenom will likely make his debut in the latter half of 2015.
"I think you will probably see him run a couple of races next year,"  Hendrick said. "Before he ever won a Nationwide race I watched him test Jimmie's (Johnson) car and Jeff's (Gordon) car at Nashville and Jimmie and Jeff both commented to me that 'this kid is super smooth and superfast'. He takes care of his equipment and doesn't get into a jam.
"I said before he ran a race, that I would put him in a 600 mile race at Charlotte and think that he would finish in the top 15, top 10 because he is just so smart. He understands the car and he just takes care of it."
The 18-year-old son of NASCAR champion Bill Elliott is campaigning for JR Motorsports in the No. 9 Chevy and currently leads the Nationwide Series point standings. He's scored three NNS wins in his rookie season – including consecutive wins at Texas and Darlington in his sixth and seventh career NNS starts.
His first NASCAR victory came in his sixth truck start at Canadian Tire Motorsport Park last September. It's likely that NAPA will sponsor Elliott's car at the Cup level.
"I think he's going to do a super job whenever the time comes," Hendrick added. "I think the second half of next year we'll probably see him in some races."