Get alerts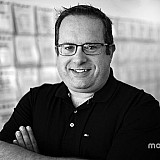 Darlington will be the rising star's final start of 2015 before he takes over Jeff Gordon's No. 24 car.
It's been a brief but difficult introduction to the Sprint Cup Series this season for Chase Elliott.
His five-race excursion in NASCAR's premier series in Hendrick Motorsports' No. 25 Chevrolet concludes with Sunday night's Southern 500 at Darlington (S.C.) Raceway.
Elliott, the reigning Xfinity Series champion, will start 22nd in Sunday's race – his second-best start in the Cup series this year. His best was 16th at Richmond, Va.
Definitely when we get to Daytona and start those practices down there, it will be a special moment for me.

Chase Elliott on replacing Jeff Gordon
"In this afternoon's first round, I was way too free in Turn 3, but my (car) felt pretty good in the other corners. Round 2, I was still free, but much tighter in the center through the late exit," Elliott said.
"I'm happy with everyone's hard work and excited to be in the show. Thanks to all my No. 25 guys."
The 19-year-old son of NASCAR Hall of Famer will take over Jeff Gordon's iconic No. 24 Chevrolet next season after Gordon steps away and joins the Fox Sports' NASCAR broadcast team.
"As I came in to run these five races everybody was really open and eager to get going. I think that is the mindset you have to have," Elliott said. "I think the No. 24 guys will be the same way as we move into next year and get going.
Getting experience 
"I think it's definitely been a big learning experience. Definitely Martinsville as everybody saw was a bad day for me. Definitely not the way I wanted to get things started. I think since then, I thought Richmond went really good. Indy was okay, had a good time at Charlotte, thought we had a good car there and got some damage. 
"I think as a whole five races to be with a new group of guys for the most part working with Kenny Francis (crew chief), I think has been good."
Rain nearly washed away Elliott's shot at his Martinsville debut but NASCAR was able to squeeze in qualifying and Elliott started 27th. The race went much worse and ended up 38th and completed just 427 of the 500 laps.
His next three races were much smoother. He finished 16th at Richmond, 18th at Charlotte and 18th at Indianapolis, where he had the second-best performance among Hendrick Motorsports drivers.
Next step is into the No. 24
Even with the five Cup races this season, Elliott said his ascension as Gordon's replacement next season hasn't yet set in.
"As I've told a bunch of people, I don't know that is really going to set in until we get there and get going. There is just so much going on right now with wanting to try to get in the Cup race this weekend, running the Xfinity race trying to make gains there," he said.
"I think as we get closer and closer to Daytona, when we start to get fitted in seats and all that stuff, I think that is when it's going to start to set in.
"Definitely when we get to Daytona and start those practices down there, it will be a special moment for me."