Get alerts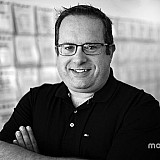 NASCAR's new charter system may finally be in place but it has left several Sprint Cup Series drivers needing to redo their current contracts entering the 2016 season.
Part of the plan behind issuing 36 charters to fulltime teams was an increase in money for several teams from a redistribution of the race purse money.
I may go into the Daytona 500 not actually knowing what I'm earning

Casey Mears
Since many drivers earn part of their pay from a percentage of the race purse, those agreements will need to be amended, or the amount of money made up in another manner. There was little time between the announcement of the charter system (Feb. 9) and the season's first race (last Saturday) to restructure driver contracts.
"Every driver has a concern if you're paid based on the purse, right? That's how most contracts were structured is that you get a salary and you get paid based on the purse; and so, that structuring changed, right?" said driver Jamie McMurray.
"It's all for the better but everyone's contracts has to be re-looked-at and re-worked. From what I know, from talking to the drivers and our team and listening to what other teams are saying, like all the owners are really fair in making that right, it just takes a different contract than what we had."
Carl Edwards later confirmed that he and JGR will have to re-negotiate his contract. "Just because everything has changed so much. I wouldn't even call it a negotiation; it's more of a rearranging and redefining terms."
New ownership structure brings some unknowns
At the moment, some drivers are operating on blind faith.
In fact Casey Mears joked he wasn't what he was even going to get paid running Sunday's Daytona 500.
"Everybody is in that same boat. Thankfully, I have a great relationship with my team owner and the team. As soon as they did that deal, you hope you have a good relationship with your team because, quite honestly, we've negotiated deals based on past earnings and where things would be," Mears said.
"You come up with something fair based on what the team earns and where it feels comfortable, and then when that deal came down it drastically changed what you could receive based on how your contract was written. We haven't done anything about it.
"I may go into the Daytona 500 not actually knowing what I'm earning, but I think the relationship I have with my team has been good."
Biffle one of the drivers who will need rework is contract
Veteran Greg Biffle said he, too, will need to rework his current driver contract with Roush Fenway Racing.
"Our contract were based around the old system so obviously the new system won't work around the old system so we have to figure out how that translates," he said.
"I think it is just a matter of economics or math. We are all going to want to keep our same deal, it will just be derived differently. It will be the same as it was just instead of coming from one column it will come from four but ultimately will be the same."
Kasey Kahne was among the drivers who said a restructuring of his contract may actually result in an increase in his compensation.
"I think there a couple areas we need to look at. To me, basically, we're not trying to renew any contract' we're not trying to change the stuff in them other than the things that have changed on the owners' side," Kahne said.
"I would say looking at mine and sort of going off the averages, if I run similar to how ran the last 10 years, I would say I would end up making a little bit more."
In general, most drivers who offered an opinion about the charter system believed it was a good first step for team owners.
"I don't know a tremendous amount about it but I know bits and pieces and I think it gives owners and investors something to build upon over time. It gives them some value I think," Biffle said "I get all of those things because after all, if somebody wants something at the end of the day for their time and effort they put in that a charter system heads in that direction."