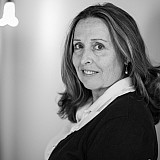 Members from the Race Team Alliance (RTA) met in Charlotte on Friday to approve a draft from NASCAR that would put a charter system in place for Sprint Cup Series teams in 2016.
Sources told Motorsport.com that a tentative deal is in place but there are still specifics that need to be documented. 
With just 22 days remaining before the Daytona 500, both NASCAR and the RTA acknowledge that a deal to set charters into motion needs to be in place before the season's first race or the plan would have to wait until 2017. 
NASCAR spokesman David Higdon said in a statement that the sanctioning body and team owners continue to make progress in their discussions.
"There still is work to be done, but we remain very optimistic that we'll have agreements completed prior to the start of the 2016 season," he said.
The charter system would basically guarantee established fulltime Cup series teams entry in to the series' races and thus providing some tangible equity for the owners outside of the buildings and materials which comprise their race shops.
France "optimistic"
During the Charlotte Motor Speedway Media Tour on Jan. 19, NASCAR Chairman and CEO Brian France said remained "optimistic" that a plan would be ratified but "the timeline is sooner than later."
"The further we get in, the longer you have to push out in a certain season where we could -- by the way, whatever is the final arrangement should we be able to get there, this is going to be a phase where from one moment to the next, everything will be different," France said.
"This is a very complicated plan and structure that will require some time to phase in many aspects of it.  And we'll just have to see from a -- we'll announce things as soon as we can, but I'm optimistic.  I wouldn't say that if I didn't -- I was in the meetings myself last week, and I'm optimistic, although these things, as complicated as they are, can always move around on us."