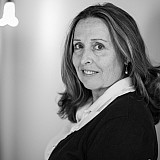 Despite outside interests, Busch is focused and well-prepared for a strong run in NASCAR's playoff.
JOLIET, Ill. – Kurt Busch kicked off his eighth Chase for the Sprint Cup appearance by giving back.
Busch's philanthropic work with the troops – through the Armed Forces Foundation - has been well documented and Wednesday's visit to Brooke Army Medical Center in San Antonio was no exception. Based at Fort Sam Houston, BAMC is the only Level 1 trauma center under the U.S. Army Medical Command.
Before Busch takes on his own battle in the Chase, it was rewarding to have such a grounded experience.
It's also a very solid remembrance of what these men and women have gone through.

Kurt Busch
"It was nice to go and see the group there in the physical therapy room," Busch said. "This was one of the top three facilities in the nation. I'm glad the Armed Forces Foundation came along. We were offering invitations to an all exclusive weekend in Las Vegas for them to participate in – as well as (Texas Motor Speedway president) Eddie Gossage and I are going to send a bus to Brook Army Medical Center to pick up troops and bring them to the Texas race.
"What it does though, is you get to see them there that day in the physical therapy room and it gives them motivation to get healthy to go to these events. It gives them something on the calendar to shoot for as a target. And it's also a very solid remembrance of what these men and women have gone through."
Tackling the Chase
NASCAR's 2004 Cup champion enters the Chase 10th in the point standings following his win at Martinsville Speedway in the spring. He will start 14th in Sunday's MyAFibStory.com 400 based on his speed in first practice on Friday.
With the different format for the playoffs this season and the size of the field, Busch will take a different strategy into the Chase.
Lower seeds are ranked there for a reason and they should have a tougher time advancing.

Kurt Busch
"There's so many guys this year, it's not 10 anymore, it's not 12 or 13, there's 16 guys," Busch said. "Lower seeds are ranked there for a reason and they should have a tougher time advancing. That's what I'm banking my experience on with getting through the first couple of rounds.
"Talladega is the big wild card like it always is. I hate the fact that it's the third race of the 'mini Chase'. I say mini Chases. I see three races at a time – are their own individual Chases to advance – and you're going to have to do different things in those rounds. I believe that this Haas Automation Chevy needs to be a top eight program. You have to win to advance. You have to win Homestead to win the championship."
Busch says he's looking for a solid start at both Chicagoland Speedway and Loudon where SHR tested last month. The organization still has Charlotte and Homestead on the docket. Busch acknowledged that while he struggled at Kansas, his teammate Kevin Harvick was the class of the field so he hopes to glean data from the No. 4 Chevy.
"We're looking pretty good," Busch added. "The power round, though, is the Eliminator Round. That's the round that's going to separate who will win it or not. Consistency still pays, but it pays in the early rounds."
Play ball
Busch will top off his weekend in Chicago with a trip to Wrigley Field on Monday to see his beloved Cubs. Although Busch has enjoyed many vistas around the historic stadium – including the announcer's booth where he's sang "Take me out to the Ballgame" – this time he's moving to field level with the game photographers.
It's a chance of a lifetime to experience Wrigley from all different angles.

 Kurt Busch
"A friend of mine invited me to the photo booth area and I have no idea what to expect," said Busch, who will watch the Cubs take on the Cincinnati Reds and his high school buddy Ryan Ludwick. "I texted Ryan, I don't want to be a distraction to him. But I'm a huge Cubs fans and I'm getting access to an area that fans usually don't have access to.
"I'm going to be down there taking pictures and having fun with it. It's a chance of a lifetime to experience Wrigley from all different angles. I've been inside the scoreboard. I've been in the bleachers. I've been in the upper deck. I haven't watched a game in the dugout yet, but I'm working on that. To be in the photo den, it's getting pretty close to the action."