Get alerts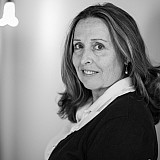 Crew chief Kenny Francis could be moving into a new role at HMS.
AVONDALE, Ariz. – Since Kasey Kahne's struggles earlier this season, rumors have persisted that Hendrick Motorsports would make a crew chief change on the No. 5 Farmer's Insurance Chevrolet.
Although Kenny Francis has guided Kahne to 16 wins and five Chase appearances, this season the team barely made the playoffs after pulling off a last-minute victory at Atlanta Motor Speedway. Kahne survived the first two rounds of the Chase but was knocked out at Talladega after Brad Keselowski scored a comeback win to transfer into the Eliminator Round.
Still, this year Kahne's average finish is barely under 17th. He's wrecked in the last two races and has dropped to 15th in the point standings. After eight seasons with Francis, the success the pair once enjoyed appeared to evaporate after team engineer Keith Rodden left to join Ganassi Racing as crew chief for Jamie McMurray.
But if the rumor mill is right, Rodden could be returning to Hendrick Motorsports next season as Kahne's crew chief. The trio of Kahne, Francis and Rodden moved to HMS three seasons ago. Francis, who has a year remaining on his contract, would remain on in a technical director type of role.
When asked about his status for next year, Francis declined comment.
Hendrick Motorsports team owner Rick Hendrick said on Sunday morning, "I don't know what we're going to do yet. Doug Duchardt is working on some projects…nothing is done. Nothing is signed. We're looking at some options, but we're really happy with what we have."
When asked whether Rodden was returning to HMS, Hendrick said, "I'm not sure." Ganassi Racing reps offered a similar reply.
Kahne starts 22nd in the Quicken Loans 500 at Phoenix International Raceway on Sunday. He has one win, four top fives and seven top 10 finishes in 20 starts.
Long-time Hendrick Motorsports engineering director Rex Stump is moving to Stewart-Haas Racing at the end of the season.